February is here, and love is in the air. Cupid's bow is strung, florists are getting ready to work overtime, and the lovebirds are chirping. That's right, it's Valentine's Day, the holiday where we celebrate love in all its wondrous forms, from schoolyard crushes to golden anniversaries.
Obviously, Valentine's Day is mainly for couples, but there's no reason your business can't get in on the fun of the season. Valentine's Day is the perfect time to host a romantically themed promotion that will have your customers head over heels. After all, who doesn't love a gift on Valentine's Day?
A free giveaway is the fastest way to any customer's heart. Whether it's an item designed to get them in the door or a free gift with purchase, no one has ever struck out offering something for nothing. It's a proposition that's sure to please your customers, no matter who they are.
One of the best ways to entice customers to your store for Valentine's Day is to sweeten the deal. After all, nothing tugs at the heartstrings quite like chocolate. Why not hand out some chocolate candies with your logo prominently displayed to get people in the door? After all, the best way to close a deal is to seal it with a kiss.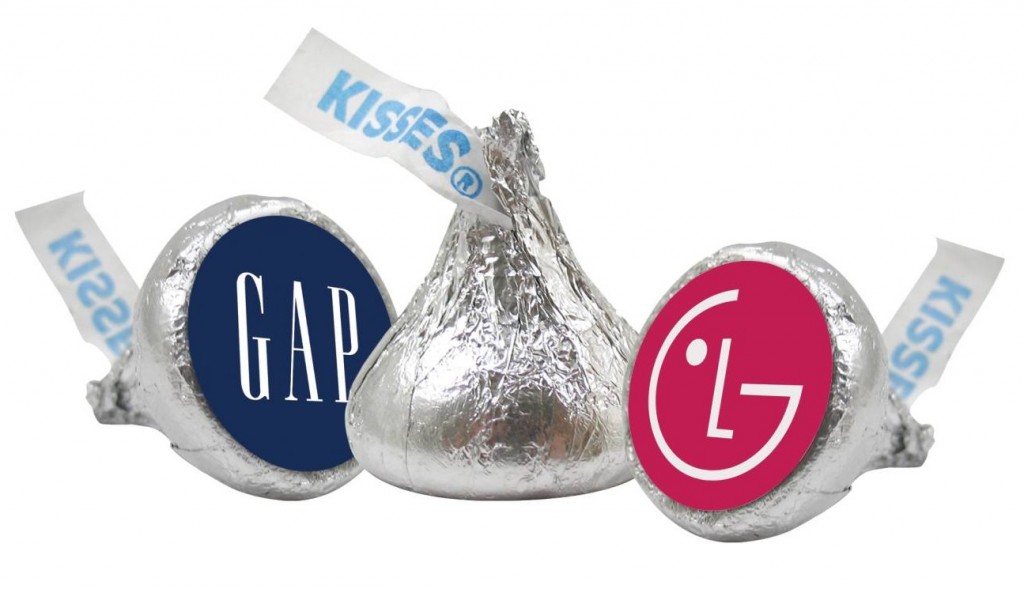 Speaking of smooches, isn't stealing a kiss what Valentine's Day is really about? Your customers have been waiting for weeks for the chance to lock lips with that special someone. Help them get ready for the big moment with some custom gum or custom mints. They'll appreciate you coming through for them, and they'll know exactly who to thank, since your logo is right there on the package. Talk about positive mental association.
When you picture a Valentine's Day celebration, you see white tablecloths, candlelight, roses and a good bottle of wine. With your help, your customers can enjoy a romantic two-for-one thanks to our custom Rosewood Bottle Opener. And since it's not very debonair to drink right out of the bottle, why not toss in some custom wine glasses?
The ultimate goal of Valentine's Day is to set the right mood for romance. When it comes time for your customers to set the tone, why not do your part and secure your company's spot as the ultimate wingman? With our line of custom aromatherapy products, your customers are going to have no problem putting a little romance in the air.
Valentine's Day is about sharing the love, and a free giveaway is an amazing way to set customers' hearts aflutter. It's a fun, effective way to drive business to your company and build some goodwill with current and potential customers. When you can generate new business, attract new customers, and spread a little love in the world at the same time, that's amore.