Custom Products for Your Church
Looking for custom promotional items for your church? Browse our collection below. We've got high-quality promotional products and giveaways at low prices, and we'll get your order back to you in record time.
Email Us
info@rushimprint.com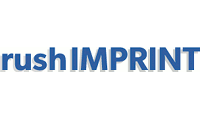 Loading...
Church Promotional Products
Churches need a wide range of printed products for multiple purposes. You may want to give out small promotional items at events to encourage more people to visit your place of worship, or you might want to sell items to raise funds while also increasing visibility. Whatever you need, find it today at rushIMPRINT.
High-Quality Promotional Items for Your Church
Whatever custom printed products you need for your church, you'll find them here. We can provide you with printed bags, pens, keyrings, notebooks, and more. We've even got Christian fish stress relievers. So whatever you are looking for, browse our collection of high-quality items and find the perfect option for promoting your church.
Save Money and Time
You never want to pay more than you need to for your promotional items for your church. At rushIMPRINT, you can make important savings because we always price competitively, so you will save money while also ordering high-quality branded products that your congregation will love. Need your products back fast? We are not called rushIMPRINT for nothing! We will make sure you get your printed items back quickly so you can start using them in your promotional activities right away.
Order Your Promotional Church Products Today
Once you find something that you like on this page, complete your order directly via our website today. As soon as we have received your branding, we will print your products and send them back to you in no time at all. So you can start using them to improve your visibility and get more visitors to your church straight away.