Promotional Beach Towels
If your customers love to hit the beach, our custom personalized beach towels will be ideal for promoting your business. Our custom logo beach towels come in a wide range of sizes, styles, colors, and designs. There is something for everyone, so find your new customized beach towel here today.
Email Us
info@rushimprint.com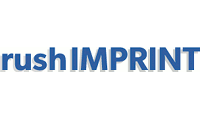 Loading...

Loading...
Explore Our Selection of Custom Beach Towels
Promotional beach towels are a great choice for your next promotional item. These high-quality, long-lasting, and highly visible towels are sure to boost your brand's visibility wherever they are used. Popular with travel companies and fitness brands, beach towels are the on-brand promotional item you've been looking for.
Why Choose Promotional Beach Towels?
One of the top reasons to consider personalized beach towels bulk orders is because they are so visible. Whenever someone uses your towel, they are going to be publicizing your brand, which could be on any beach in the world.
Beach towels are colorful and provide a large area for displaying your company logo. They are also durable and long lasting so your brand visibility will get a serious boost for a long time to come.
Customized Beach Towels For Your Promotional Needs
Why consider custom beach towels for your promotional needs? Beach towels are perfect for travel agents, hotels, and any business in the travel industry. However, they are also suitable for sports clubs, swimming pools, and fitness brands. People who love getting in the water will love using these towels, and they are genuinely useful items that will last for years.
Explore Our Selection
One of the great things about beach towels is the huge range of styles you can choose from, including different colors, sizes, prices, and more. There is something for every business, no matter what you are looking for, so browse the collection, choose your color and design, and order your beach towels now.
Order Your Customized Beach Towels Today
Choose rushIMPRINT today for your custom beach towels. Our rapid service is unmatched, which is ideal if you need your towels fast. Our free art service means you'll save money on your branding too, so order your beach towels now and start branding your business on the beach.