Email Us
info@rushimprint.com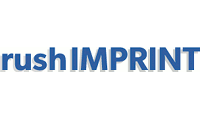 Loading...
>

>
Calculators
Item #1626
Sport Grip Calculator
Custom Logo Imprinted Promo Calculators
Calculators are an essential part of the modern world. Every business person has one — whether it is small enough to fit in their pocket or large enough to place on your desk. This makes the calculator giveaway one of our most popular choices for businesses. They are great for placing on the desk of new employees!
A custom calculator along with a personalized calculator features are built with sophisticated operational features that perform scientific calculations, trigonometry, statistical calculations, computer algebra, graphing calculations, and mortgage calculations. The popularity of this gadget has found itself being part of computer keyboards, a paraphernalia item such as a custom calculator or a personalized calculator.
Shapes of calculators extend from square, round, slim, wide, and fruit shape. They are water-powered, translucent, soft touch, robotic, flip-top, and see-through solar. Combination features include calculator/sticky or regular note pad, calculator/cardholder, and calculator/keychain. Colors are blue, baby pink for all the girls, black, blue, Caribbean blue, clear, daffodil yellow, and green.
The starting price for our custom calculators is attractive to most buyers and the minimum purchase remains low so you can adjust your purchases of promotional items based on the feedback you\'re getting. Remember that these work great as corporate giveaways and as tradeshow items to keep at your company\'s booth.