Custom Koozies
Imagine friends and family hanging out at a pool party, all having a good time while showing off your brand and logo. That may sound like a fantasy, but you can turn it into a reality with the help of our custom koozies. Fun, colorful and always bearing your custom logo, order some personalized koozies for your office for the perfect casual giveaway.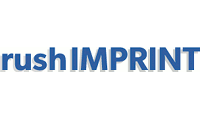 Loading...
Tall Boy Koozies And Complete Hydration Sets

One of the things that make custom can coolers so great is that there are so many variations of them. rushIMPRINT's custom drink koozies come in countless stylized variations. Some custom beer koozies are even shaped as jerseys and boots. From bottle coolers to tall boys or slim cans, there's a koozie for every kind of drink.


You can combine koozies with other custom drinkware to give your clients and customers a complete hydration set. Hand out koozies with a custom water bottle, or even personalized glassware if you want to be a little cheeky. Either way, you'll have all of your clients' drink needs covered for a truly memorable giveaway.

Rush Custom Koozies With rushIMPRINT

Whatever your customization needs are, rushIMPRINT has you covered, and fast. We're a small company and your satisfaction is our #1 priority. So when you order any of our products, like one of our custom beer koozie sets, you'll get

Art proofs within a few hours
Product turnaround in 1-3 days
Excellent customer service
Our satisfaction guarantee

We encourage you to contact our team if you have any questions about your order. We pride ourselves in offering unmatched customer service, so we'll be happy to assist with your order in any way that we can. We also encourage you to read all of our excellent reviews on Trustpilot, and see why our customers are raving about rushIMPRINT.
Custom Koozies FAQ
What's the point of a custom koozie?
Using a custom koozie to hold your drink is beneficial for a number of reasons. First off, they'll keep your drink cool. Custom can and bottle koozies prevent condensation, block direct sunlight, and reduce body heat from your hand to the beverage. On top of that, they'll prevent your hand from getting cold or hot while holding your drink.
How many custom koozies in bulk can I order at once?
At rushIMPRINT, there is no maximum order size for personalized koozies. Once you find a design that you like, you'll be able to try our adjustable slider to indicate how many koozies you'd like to order at once. Many of our promotional koozies have minimum order sizes of 200, 100, or even 50 at a time.
Are there any unique styles of custom koozies?
In addition to the traditional one-size-fits-all promotional koozies that we all know and love, we also have a few custom bottle koozies. For sports fans, we also offer golf, baseball, and football-shaped koozies that fit cans and some sizes of bottles. You can also order jersey and boot-shaped koozies in a variety of colors.
How much do custom koozies cost?
Since we have such a wide variety of custom koozies at rushIMPRINT, our prices range from $0.50 to $20 each. Many of our custom can and bottle koozies will be less than $2 each, but some of the more intricate designs will be slightly more expensive. Keep in mind that increasing the size of the order will reduce the price of each personalized koozie.
How big are the custom koozies?
Our custom koozies vary in size, as some of them come in unique designs. Some of our koozies will only hold bottles, while others will only hold cans. Therefore, most are designed around 12-ounce cans, 12-ounce bottles, or "tall boy" 16 fluid-ounce cans. A few of our custom koozies are also one-size-fits-all.