Custom Hats With Your Company Logo
What better way to highlight your business and services than with custom logo hats proudly worn by satisfied customers and happy employees? Promotional hats embroidered with your company's logo can begiven to visitors, new customers, and exemplary employees. Trade show attendees or daily office visitors work as a walking advertisement and billboard for your company.
Email Us
info@rushimprint.com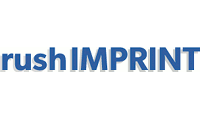 Loading...

Loading...
Showcase Your Brand with Custom Hats

As versatile accessories, hats with your company logo are great for showcasing your brand. Give them to new customers as a sign-up gift, or hand them out to employees to reflect a professional look while advertising your brand to potential customers and clients.




Multiple Hat Styles Available

Our amazing selection of custom logo hats is sure to be the best item for your conference or handout needs! Choose from caps, visors and beanies in a wide range of color options.

Choose From a Variety of Merchandise Options

You can put your logo on more than custom hats. Some of our other merchandise options include:




When you shop rushIMPRINT, you'll get your order fast even if you waited until the last minute. Upload your logo and place your order today, or contact us to get started.