Email Us
info@rushimprint.com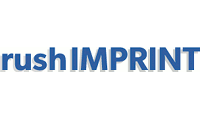 Loading...
Ceramic Tumblers
Custom Ceramic Mugs
Whether welcoming a new client to your customer base or a brand new employee to your rapidly growing business, custom ceramic mugs are a great way to offer functional advertisement that will keep you on the minds of your customers and followers. Promotional mugs are a daily reminder of the services your company offers and used daily, they are a constant advertisement for your business! Think about including your Web site on the mug as a reminder of an easy way for consumers to connect with your company.

Custom ceramic mugs come in a wide range of colors and styles and can be imprinted with company information and logo. The ordering process is fast and easy and makes these quality promotional mugs desirable to the most discriminating individual. The multitude of styles ranging from the large 16 ounce Adobe mug, the compact to the 12 ounce Spooner mug which comes complete with it's own spoon, right down to the travel handy Double Walled Ceramic Tumbler with Wrap. All give the business owner the ability to find the perfect promotional mug to reflect quality style and taste to their clients and employees. With all of these choices and more, there is simply no limit to the many ways these custom ceramic mugs can be used to highlight a business or service.

With prices starting at just $1.29 these promotional mugs are a great way to display your business proudly both in an office environment as well as at home. Durable and lasting, they provide long-term advertisement giving the business owner the ability to optimize their advertising dollars. For an extra special gift, combine them with a coffee shop gift card for a complete gift!