Email Us
info@rushimprint.com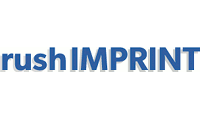 Loading...
Coffee, Tea & Hot Cocoa
Custom Personalized Coffee, Tea & Hot Cocoa
People are crazy about coffee. Now you can use this opportunity to promote your company. A mug and ice tea, hot chocolate or coffee make a great gift that is quite affordable and useful. Delight your customers with our selection of promotional items and reach us at 1- 866-277-RUSH (7874).