Email Us
info@rushimprint.com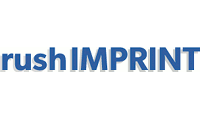 Loading...
>

>

>

>
Custom Logo Imprinted Promo Coolers
Custom Coolers and Custom Lunch Boxes can play an important part in your marketing campaign. While newspaper, radio and TV advertising and billboards can advertise your company, they leave little memory of your product when they are out of sight. A custom cooler or custom lunchbox, on the other hand, is a tangible product which is used over and over again, and each time reminds your customer of you. The promotional cooler also expands and increases your promotional dollar, as the customer carrying it with him to the beach or on another outing is spreading your information to everyone else who happens to see it. This increases your return on your investment on every promotional cooler that you sell, as your customer or employee spreads your advertising for you at no additional cost to you.
Promotional products such as the custom cooler and custom lunch box are being positioned more and more, not as a singular product, but instead as a part of the company promotional and communications mix. Customers now have more of a choice about whether they wish to be exposed to mass advertising. They skip TV, radio and newspaper ads. The custom cooler and custom lunch box has proven to be much more effective with it\'s targeted and personalized approach. The custom cooler is kept and used, giving it repeated exposure and recognition of the advertiser\'s name and message. Targeting the promotional interests of your customers and employees makes this type of marketing the most effective. A custom cooler can be selected to appeal to a specific audience, creating an even more positive response and eliminating waste distribution.
A good example of this is the 18-CAN ROLLING INSULATED COOLER BAG. This promotional cooler, with its large 5\" x 4.5\" imprint area for your logo, company name and address, or company slogan to be displayed, makes a perfect choice when used as a giveaway at a sporting tradeshow, convention, or beach giveaway. The custom cooler is made of 70D Waterproof Nylon, and is collapsible with velcro staps for easy storage. It is foam insulated with waterproof lining. This custom cooler will continue advertising your company at the beach and all types of sporting events for years to come, and will only cost you a one time initial cost. What newspaper ad can offer you this type of continuous exposure?
Another excellent choice of a promotional cooler is the Pacific Trail Cooler. This custom cooler has a fully insulated main compartment which holds 6 twelve-oz. cans will help you generate sales leads, promote trade show traffic and even introduce new products, services or facilities.
Do you want to use a promotional cooler to promote goodwill or your company image, or reinforce the marketing of existing products or services? The NEW CONNECTIONS ROLLING COLLAPSIBLE COOLER will tackle any tailgating party! It has a spacious, fully insulated main compartment that holds 50 twelve-oz. cans. It also has a zippered front pocket for extra storage. This custom cooler has a telescoping handle and inline skate wheels. It has side carry handles for easy lifting. What item could be better for a giveaway at a tradeshow or convention, or to stimulate employee sales performance and employee productivity?
A promotional cooler with a large 5\" x 3\" imprint area for your company logo is the Fresco Sport Cooler. This custom cooler has a Leakproof main compartment which holds 20 twelve-oz. cans, side carry handles for easy portability, and side shock cords to hold bottles or napkins. It has a PEVA lining.
A custom lunch box has high visibility to your target market. It will be in full view of the public, helping all the time to help you create brand awareness, which is of benefit to your company. The Lunch Caddy will promote your brand among younger students or avid professionals. Your customers and their children will look stylish with this smart custom lunch bag. Give a large number of these away for heightened brand awareness.
Businesses that giveaway promotional coolers and custom lunch bags as part of their marketing campaign greatly increase their opportunities for increased customer base, increased reputation, and increased revenue. Promotional items can also serve as a continuing stream of income for a business. Some companies choose to sell their custom items rather than using them just as giveaways. Examples of this are school teams, sports teams, and local businesses such as ski boat rentals and amusement parks.
TV commercials, radio commercials or print ads can be highly expensive, and not always effective. You can try using promotional products instead. Giveaway items such as custom coolers and custom lunch boxes are cheaper than other forms of advertising and have many advantages.
If you are looking for a good novelty promotional cooler that your customers and employees will not only appreciate for its usefulness, but will be delighted to show off for years to come, the Sonic Groove Cooler will definitely please you. This Retro radio cooler features molded removable speaker and amplifier panel. The exterior Velcro pocket with Logomagic detail stores MP3 player. This custom cooler has a shoulder strap and molded top carry handle and a front zipper pocket. The stated price includes a one location screen print, or embroidery.
The Golf Cooler Bag
Top quality custom cooler bags and promotional lunchboxes from rushIMPRINT will make a perfect conversation piece and a strong brand recognition item. Guaranteed up to 1-day turnaround on all coolers or lunchbags orders. If you have any questions about our promotional cooler bags, custom lunchbags or about our ordering process, please call our sales department at 1-866-277-RUSH (7874).