Custom Drawstring Bags
One of the most effective ways to get your company name and logo out into the world is with a product that people carry around with them all day long — a bag. When you choose personalized drawstring bags as a promotional item, you're guaranteeing that people will show off your brand as they take them to the grocery store, yoga class, on hikes, and even as everyday bags for their essentials.
rushIMPRINT offers a massive selection of custom drawstring bags to ensure you create a comfortable, attractive pack that people will love using.
Email Us
info@rushimprint.com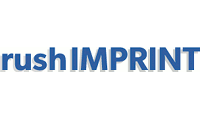 Loading...

Loading...