Email Us
info@rushimprint.com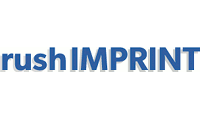 Loading...
Special Pricing!
As Low As
$1.08
Special Pricing!
As Low As
$6.79
Special Pricing!
As Low As
$2.12
Special Pricing!
As Low As
$2.47
Special Pricing!
As Low As
$1.32
Special Pricing!
As Low As
$1.88
Golf
Custom Golf Items
Golf is one sport that can be enjoyed by all – young and old alike take part. Whether you are playing a few holes by yourself, with friends, or on a pro tour, you require certain equipment – and what better place to show off custom golf balls, custom golf bags, embroidered golf shirts, and much more? The proper equipment is a must, and custom golf balls, imprinted golf balls, custom golf bags, and embroidered golf shirts go a long way to making the game more pleasant. If you are looking for an item for a giveaway at a tradeshow, a convention, or an event, these items are a classic! A promotional golf ball with your companies name on it, or team golf shirts, are a great way to get some marketing action while providing good customer relations!
Every golfer needs tees. Have your name seen all over the golf course with
Tiger Golf Tees
. These custom golf tees make for a low cost yet practical promotional tool. Wooden golf tees are available in 8 colors and have an imprint dimension of 1.12" x 0.5".
Oaks Packaged Tees
are another great promotional golf tee. Packaged in sets of four, these tees are inexpensive enough to give away at trade shows, street fairs and other high traffic venues. Your name or promotional message is imprinted on each tee. They are available in single or mixed colors. Custom golf tees are also available in the most versatile tee length, 3.25"
Custom 3 ¼ Tall Tees
. For the ultimate giveaway, check out the eight color choices available.
Custom golf tees and promotional golf tees from rushIMPRINT (the more distinctive they are the more noticeable they are) provide massive exposure for a reasonable cost. rushIMPRINT carries some of the most distinctive custom golf tees in the industry.
The
Poker Chip Ball Marker
is another great giveaway and goes well with the custom golf tees. The Poker Chip Custom Ball Marker is large enough to find in your pocket and easy to see on the green. A great conversation piece too!
It always helps to have something to carry those custom tees in. The
Large Tee Pouch
has a 3.13" x 1.88" dimension area to imprint your custom logo for everyone to see; just fill this pouch with tees and clip it to your golf bag. Metal carabiner can be easily clipped on golf bag. This makes a fantastic item to give away at trade shows, conventions, and even booths at local events. Don't miss the chance to promote your brand with these custom golf tee pouches.
Are you looking for something a little more impressive, perhaps as a prize giveaway at a convention or tradeshow? A custom golf bag could be just the right choice! The
Wilson Profile Lite Carry Bag
has not one but two imprint areas for your logo - Ball Pocket: 4" H x 3" W and Clothing Pocket: 6" H x 4" W. What better way to have your company logo seen than on one of these custom imprinted golf bags? A perfect addition to the custom golf bag is the
Maximus Golf Shoe Bag
with a waterproof backing and mesh venting sides, and a large 4.5" x 6" imprint area for your logo.
If you prefer an item that can be worn, which will get your company information seen on or off the golf course, consider custom golf shirts or embroidered team golf shirts. rushIMPRINT carries an impressive line of custom golf shirts for you to choose from to use in your marketing efforts. The
Nike Golf-Tech Sport Dri-Fit Polo Shirt
is a top choice among those searching for a good value with high visibility. It is available in several colors and has a contrasting Swoosh design trademark embroidered on left sleeve. The
Greg Norman Play Dry Diamond Embossed Polo
is another great choice, and the price includes embroidery in up to 6 thread colors & 8,000 stitches.
For a simple, inexpensive, but very popular giveaway, the custom golf cap will get lots of wear and expose your company logo to a multitude of people. The
Nike Golf Dri-Fit Mesh Swoosh Flex Sandwich Cap
is a very popular choice. This custom golf cap has a structured, mid-profile design, and is flexible and stylish. The price includes embroidery in up to 6 thread colors and 8,000 stitches. Another top choice is the
Nike Golf Technical Colorblock Cap.
This cap is lightly structured with a low profile design and a hook and loop closure, and is enhanced with the contrast Swoosh design trademark embroidered on the brim and center back.
There has never been a better opportunity to put your best foot forward than by using rushIMPRINTS' custom golf balls, custom golf bags, and custom golf shirts. Durable items that conveniently adapt to alternative uses spread your advertising dollars over so much larger an area than cheap, throwaway items that are carried around for a day or so in a pocket and then never seen again. When you are making your decision as to what the best investment would be for your hard earned advertising money, an honest evaluation will tell you, rushIMPRINTs custom and promotional golf items are your best solution.
Order online or call one of our customer support specialists today at 1- 866-277-RUSH (7874).