Email Us
info@rushimprint.com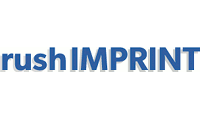 Loading...
>

>

>

>
Health Stress Balls
Handcrafted Heart Stress Reliever
Blue Water Drop Stress Ball
Red Blood Drop Stress Ball
Awareness Ribbon Stress Reliever
Physician Stress Reliever
Custom Personalized Health Stress Balls
A fabulous gift for those who are saving lives or just measuring our body temperature! Squeezable tablets, pink ribbons, pill bottles, hearts and other health stress balls with your logo will make health care workers smile and evaluate the importance of their job! Call us at 1-866-277-RUSH (7874) for personal assistance on all health stress balls, squeezies and toys you see below.