Email Us
info@rushimprint.com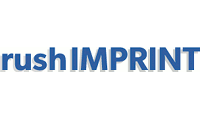 Loading...
>

>

>

>
Jumbo Balloons
If you really want yourbusiness to stand out, our custom Jumbo balloons are the way to do it. At rushIMPRINT, you'll find a selection of personalized Jumbo balloons in different sizes and a wide range of colors. So, order your Jumbo balloons here today and give your brand image a boost.
36" Crystal Tuf-Tex Balloon
36" Standard Tuf-Tex Balloon
36" Metallic Tuf-Tex Balloon
24" Crystal Tuf-Tex Balloon
24" Metallic Tuf-Tex Balloon
Choose Your Customized Jumbo Balloons
Add the wow factor to your brand with the help of customized Jumbo balloons from rushIMPRINT. There is no quicker or easier way to get a visibility boost for your brand and generate excitement.
Choose Your Jumbo Balloon Size
You'll find all your Jumbo balloons right here at rushIMPRINT, including both 2-foot balloons and 3-foot balloons. These huge balloons come in lots of colors, and they are designed to float for up to 4 days, making them the perfect way to get more visibility for your business.
Why Choose Promotional Jumbo Balloons?
Custom printed Jumbo balloons personalized with your logo are ideal for a wide range of situations. You may want to use them in your car showroom to add a bit of color and excitement as well as attracting more customers, or you could use them at your tradeshow stand to ensure no one misses you.
Order Your Jumbo Balloons Here
We make ordering your custom Jumbo balloons easy.
Simply choose the size you want from the selection above and complete your order online. We provide a 100% free art service, and we also specialize in fast orders, so you'll be using your new Jumbo balloons in no time.