Email Us
info@rushimprint.com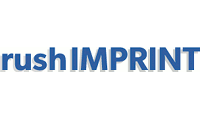 Loading...
Key Chains
Special Pricing!
As Low As
$0.38
Special Pricing!
As Low As
$0.51
Special Pricing!
As Low As
$0.36
Special Pricing!
As Low As
$0.35
Promotional Keychains
Are you considering cheap personalized keychains as a promotional item? We all use keys every day, and have to have a way to keep track of them. Put your company name or logo where it will be seen every day – on a cheap custom keychain. When you are trying to market through giveaways to a large number of people, it is frequently cost effective and necessary to look for a cheap promotional item for your next tradeshow or convention that will still give a great look to your company branding. Cheap custom keychains can fill this need in an exceptional manner. These cheap custom keychains come in all sizes, shapes, styles and colors. Some of these cheap personalized keychains include can openers, whistles, lights, carabiners, compasses, pill holders and more.
A cheap custom keychain will reach a customer much better than a that billboard, TVcommercials and radio spots can't reproduce, because you're providing your customers and employees with tangible items that could make them laugh or move them to action. You are providing them with an obligation-free product that will make them remember your company's logo and slogan. Other typs of advertising simply cannot reproduce this effect,!
How are you considering distributing promotional items to your customers and employees? Cheap custom keychains mail well, and are much cheaper to mail than larger items. Custom keychains are also small enough to slip into a pocket or purse at a convention or tradeshow so that they are not lost.
There are several main uses of promotional keychains. They are used to promote goodwill/image, to reinforce your marketing of existing products, services, facilities; and to recognize employee performance among others.
TV commercials, radio commercials or print ads can be highly expensive, and not always effective. You can try using promotional products instead. Giveaway items such as custom keychains are cheaper than other forms of advertising and have many advantages.
Customers prefer to purchase products and services from a reputable company. The use of a product like a custom promotional keychain helps create the idea that your company is stable and professional. Also, distributing giveaway items to the public at festivals, fairs, or other local events sspreads your advertising dollars further as people carry them with them and do your advertising for you.
When you are making your decision as to what the best investment would be for your hard earned advertising money, and require an inexpensive item for a large number of people, an honest evaluation will tell you, rushIMPRINTs custom and promotional cheap custom key chains are your best solution. Cheap custom keychains are the perfect solution when searching for a way to get your company information in front of a large group of people.
Businesses that giveaway promotional keychains as part of their marketing campaign greatly increase their opportunities for increased customer base, increased reputation, and increased revenue. Promotional items can also serve as a continuing stream of income for a business. Some companies choose to sell their custom items rather than using them just as giveaways. Examples of this are school teams, sports teams, and local businesses such as ski boat rentals and amusement parks.
Order your custom key chains online or call one of our customer support specialists today at 1- 866-277-RUSH (7874).