Email Us
info@rushimprint.com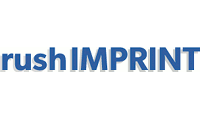 Loading...
Special Pricing!
As Low As
$0.54
Special Pricing!
As Low As
$1.39
Special Pricing!
As Low As
$0.54
Lighters
Custom Lighters - Promotional Lighters
1-day rush Personalized Lighters from 40¢
There has never been a better opportunity to put your best foot forward than by using rushIMPRINTS' promotional lighters. When you are making your decision as to what the best investment would be for your hard earned advertising money, an honest evaluation will tell you, rushIMPRINTs custom lighters are your best solution.
We offer a wide selection of logo lighters, from low budget disposable lighters to candle lighters and barbeque lighters. Any of these personalized lighters can be imprinted with your company logo to add fire to your next promotional campaign. These custom lighters can be given as a stand alone giveaway at conventions, business meetings, local events and more, or as part of a gift basket of promotional items.
Zippo lighters were first produced in 1933. They became popular in the United States military, especially during World War II — when Zippo "ceased production of lighters for consumer markets and dedicated all manufacturing to the U.S. military." Many of these vintage lighters are now sought after as collector's items. You will never go wrong using a Zippo lighter as a promotional item. rushIMPRINTS' carries a variety of these personalized lighters.
If you are looking for a way to move your branding campaign ahead, you definitely need to consider promotional lighters. They make the perfect giveaway at conventions, company parties, and other public events to both employees and prospective customers. Everyone appreciates receiving promotional items that they can actually use on an everyday basis. These useful, and surprisingly cheap promotional lighters with your logo or slogan imprinted on them will definitely put you a step ahead at your next tradeshow or other event. rushIMPRINTS' has a large selection of all styles of promotional lighters and engraved lighters for you to choose from.
Order online or call one of our customer support specialists today at 1- 866-277-RUSH (7874).