Custom Magnets
Make your own magnets with your logo at rushIMPRINT. We offer dozens of different magnet designs, including refrigerator magnets, magnet clips, and small magnet calendars. Custom magnets are relatively inexpensive to produce, making them a cost-effective marketing tool. Brands both big and small can benefit from designing promotional magnets!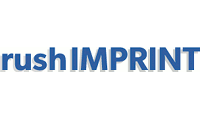 Loading...
On the Fridge or Clipping Bags

Our custom magnets are designed in various shapes, sizes, and colors to match your branding and messaging. Some of the most popular designs for custom magnets at rushIMPRINT are our magnet clips. These custom magnets will get plenty of use and can foster customer loyalty and retention. Custom fridge magnets are great for listing your phone number and address, as they will remind nearby customers of your products or services.




Great Souvenirs and Mementos

Custom magnets can serve as easy, low cost giveaways for attendees of events, conferences, or special occasions. Recipients will have constant brand visibility of your logo, message, or branding when your custom magnets are attached to refrigerators, whiteboards, filing cabinets, and other metal surfaces. Branded magnets allow you to go from "that guy at the conference" to "that brand I see every day on my refrigerator."

 

Create a Call to Action

Creating branded magnets in bulk is a cost-effective way to market your brand, but you can further elevate these magnets with limited time promotions. Including a call-to-action on your magnet, such as a discount code or sale calendar, can encourage recipients to engage further with your brand. This can help you get a quicker return on investment from your low-cost customizable magnets via foot traffic and online orders.




Grow with rushIMPRINT's Branded Merchandise

Making your own custom magnets and other branded merchandise at rushIMPRINT is the next step to grow your business. Our team understands the importance of branded gear, like custom magnets, so we make sure to deliver dependable products at a price you can't beat. Contact us to get started on your journey and we'll help design a logo or show you what kinds of products are best from your brand.