Email Us
info@rushimprint.com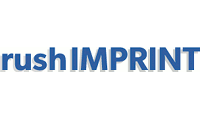 Loading...
>

>

>

>
Money Stress Relievers
Item #SB503
Dice Stress Relievers
Item #LFN-CR04
Credit Card Stress Relievers
Item #LFN-MB02
Money Bags Stress Relievers
Custom Personalized Money Stress Relievers
Fun money stress relievers will help those who wish they were big spenders but can't bear to part with their money! Money stress toys will give the impression that money is no object and will help deal with money issues with humor! Call us at 1-866-277-RUSH (7874) for personal assistance on all money stress relievers, squeezies and toys you see below.