Email Us
info@rushimprint.com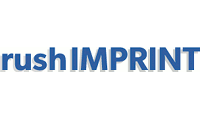 Loading...
>

>
Mousepads
8% Off!
$0.81 - $0.92
$0.75 - $0.85
Rectangular 1/4 Rubber Mouse Pad
1/8 Rectangular Rubber Mouse Pad
Solid Jersey Gel Mouse Pad With Wrist Rest
Full Color Neoprene Mouse Pad
1/8" Rectangular Foam Mouse Pad
Mouse Pad with To-Do List
Custom Personalized Mousepads
When it comes to promotional products, the possibilities today are endless, which makes the choice difficult for companies looking for the right one. A good marketing item should be something the recipient will appreciate and can use. This helps company morale and keeping current customers. It should also be visible to multiple people to draw in new clients. The product should also be one that will work well with your company's logo. All of this makes a custom mouse pad an ideal choice.
A promotional mouse pad is likely to be used, and thus appreciated. Since most people have a computer, many of which use a mouse, it's unlikely to end up stowed away in a drawer never to see the light of day. Because of how they are used, mouse pads are often left out on desks at all times, which means not only will your current client or employee see it, but so will anyone who walks by the desk.
Even within your own office, a custom mouse pad can give employees' desks a neat, uniform appearance and have the added benefit of detracting theft. In an office setting, small items are the most likely to disappear, but when they are clearly labeled with a company logo, it becomes too obvious if they are taken.
Additionally, a promotional mouse pad provides a flat surface for printers. This guarantees that, regardless of its design, your logo will print as good on the mouse pad as it would on paper, which makes your company look all the better to anyone who may see it.