Email Us
info@rushimprint.com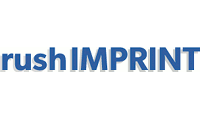 Loading...
>

>

>

>
Mylar Balloons
If you want to generateeven more interest in your business, custom mylar balloons are an easy way to go about it. These fun and colorful balloons look fantastic in any business, and they will definitely help you boost your brand visibility. Choose your personalized mylar balloons here today and enjoy fast delivery on all orders.
Item #MYRN-ROUND
18 Round Foil Balloons
Item #MYR22
22 Square Foil Balloons
Item #MYRN-STAR
18 Star Foil Balloons
Colorful and Attractive Custom Foil Mylar Balloons
Many businesses use custom foil mylar balloons to boost their visibility, generate excitement, and simply add some color to their business. You can do the same when you order your promotional mylar balloons from rushIMPRINT here today.
Customized Mylar Balloons in a Variety of Styles
We can provide you with promotional mylar balloons in various shapes and sizes, including round, square, and star-shaped balloons. These tough balloons come in lots of bright color options, so they are certain to stand out wherever you use them
Who Are Mylar Balloons For?
Order custom printed mylar foil balloons personalized with your logo and use them at your car showroom or to generate more interest on your opening day. You could even use them to add some color to your tradeshow stall, or simply to hand out as a fun free giveaway. There are endless ways to use these foil balloons, which is why they are so popular.
Order Your Custom Foil Mylar Balloons
Choose your personalized mylar balloons at rushIMPRINT for the best prices and the fastest delivery.
Make your business stand out, and start boosting your brand visibility today.