Custom Office Supplies

Whether you need something for your team or your clients, these custom office products are great at finding the balance between branding and functionality. Improve employee morale with awards and recognition, or remind clients that it's time to contact you again with watches and clocks. These are high-quality products that make your brand stand out.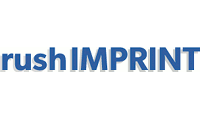 Loading...
The Custom Office Products You Need

Every business is different, but almost every office has the same needs. Fulfill those needs with imprinted promotional items, and your logo will be seen every day as clients use their stationery, desk accessories or calendars! You can also use them in your own workspace to impress clients when they visit.

Keeping Business Personal

At rushIMPRINT, our passion is helping businesses and entrepreneurs promote big ideas. That's why we've built a company that can compete with major corporations by providing art proofs within hours and turnaround on most products in 1-3 days.

But don't just take our word for it. We have an average 4.8* rating and over 200 customer reviews on Trustpilot! We pride ourselves on our excellent customer service. Contact us and speak to a real person about how you'd like to promote your company. No matter how you want to do it, we're here to help.

Classic And Modern

Offices will never stop needing notebooks and pens. But the modern workplace is changing, and the things people see every day are evolving. Keep up with the times by supplementing your imprinted promotional items for the office with customized technology like chargers or power banks.
Custom Office Supplies FAQ
How can custom office supplies boost my brand recognition?
Custom office supplies, like the ones available at rushIMPRINT, are the types of items that someone will keep around their office or home for years to come. While sometimes small, these custom office products can foster a sense of loyalty among customers, leading to higher customer retention rates and increased engagement with your products or services.
Are there any high-quality custom client gifts?
Sometimes your team will want to send a special thank-you to a client or customer that helped your business in some way. Custom clocks and watches, for example, make for great client gifts on a special occasion. Alternatively, for a long standing client, you can also create your own custom engraved award to give away ceremoniously.
Which branded office supplies should I keep around my office?
In addition to increasing brand visibility and recognition, you can also make promotional desk items for employee morale. Handing out items like custom magnets, branded lanyards, and stress balls with your logo can foster a sense of belonging amongst your team and contribute to a cohesive company culture.
Are there any inexpensive branded office supplies available?
Yes. Many of our custom office products are extremely affordable when you shop in bulk, but if you're looking for the lowest priced items, you can browse custom office supplies for under $1. Simply use the filter on the left hand side and sort by featured products under $1. Here, you'll find all kinds of notepads, keychains, magnets and more that are available for less than a dollar each.
Which promotional office items allow for full color imprinting?
Some items allow you to put a full-color image directly onto the product. For example, if you browse through our custom magnets, you'll find that some of them mention "full-color imprints" which allows you to put a design directly on the magnet, just as you created it.