Outdoors
Custom Outdoor Gear
Perfect for employee picnics, client gifts or even raffles and giveaways, there's no better way to make sure people are happy when they see your logo than by putting it on outdoor items they'll use. Support local sports with team spirit gear, have fun in the sun with inflatables, sit back and relax in folding chairs and so much more. And you can do it all while still promoting your brand.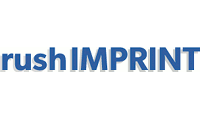 Loading...
Associate Your Brand With Fun

Unlike branded office supplies, custom outdoor gear exists only to be enjoyed. Make sure you get plenty of it to give away! Anyone who sees your logo in that context will remember your company when they're having fun and enjoying the outdoors.

The Ultimate Outdoors Package

Give away folding chairs combined with sweatshirts and thermoses for the perfect evening sitting by the campfire, or give away inflatables with sunglasses and beach towels for a great day by the shore! When you pair your custom outdoor gear with other items, you create a memorable giveaway that clients and employees alike will love.

The Extra Mile With rushIMPRINT

What you put your logo on is incredibly important because it represents your company. That's why rushIMPRINT strives to provide only the best quality products so you can feel comfortable putting your logo in our hands.

When you order from us, you receive an art proof of your order within hours. When you approve it, we can turn your order around within days. And when it arrives, we guarantee your satisfaction with your purchase. If anything isn't exactly how you approved it, we'll refund or replace it every time.

We also pride ourselves on our customer service, so don't hesitate to contact us if you have any questions!