Customized Polo Shirts
Customized polo shirts from rushIMPRINT are classy down to the last detail. A stylish way to help promote your business, these custom polos are available in every size, color and style and are ready to be fabricated to fit your brand. rushIMPRINT offers a selection of customized polo shirts from some of the best-known manufacturers including Nike, Port Authority, Adidas and more.
Email Us
info@rushimprint.com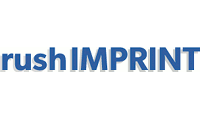 Loading...

Loading...
Custom Polos for Events

When you want your team to stand out at a professional event, stock up on business shirts with your logo to ensure they look their best. Explore an amazing selection of cuts, materials and colors that allow you to project the ideal image for your company.

Shop men's and women's styles as well as long sleeve, short sleeve, buttoned and velcroed collars.

Embroidery In-House

Embroider your brand onto a custom polo shirt in up to 6 thread colors and 8,000 stitches. Whether you have a design in mind or you want some guidance from our digital design team, we can help you create the perfect personalized polo shirt with a logo.

Embroidery is available on either sleeve or either side of the chest to ensure the best visibility options.

Economical Promotion

We work with a variety of businesses to create top-of-the-line tee and polo shirts with logos that reflect your business's brand personality. You can get the most out of every promotional dollar with this cost-effective way to advertise.

Customized Polo Shirts

rushIMPRINT's custom promotional polo shirts are the best option for anyone who wants brand name recognition. Have your team wear them wherever they go to ensure large groups of people see and remember your name.