Custom Shopping Bags
Create custom shopping bags with your logo at rushIMPRINT. Retailers that see a lot of foot traffic through their doors can promote their brand with personalized shopping bags. Every time someone makes a purchase and leaves with one of your custom retail bags, your patrons may show them off to family and friends, especially if the bag is reusable. Design your custom retail shopping bag today to get ready for your next big shopping extravaganza.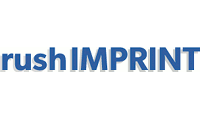 Loading...
A Diverse Selection of Custom Shopping Bags

When you shop for custom retail bags at rushIMPRINT, you'll have nearly 100 different options to choose from. We offer a combination of paper and plastic shopping bags that you can fully customize with your logo, a promotion, or any design that suits your business's needs. We even offer full-color custom retail bags for a more striking design. If you're planning for a more long-term gift, you can also order custom reusable shopping bags and grocery totes.




Custom Shopping Bags with Gifts

Are you planning on gifting a variety of branded materials to clients and loyal customers? A great way to integrate all of these gifts together is to pack them into a custom shopping bag. Small items like custom mugs, custom pens, and custom lighters are easy to lose track of. However, when clients receive a custom logo retail bag with all of these items packed in, they'll be thrilled to have such a cohesive gift. Plus, custom reusable shopping bags are a gift on their own!

Colors & Designs to Make Your Bags Pop

With nearly 100 different custom retail bags to choose from, there are plenty of ways to express your brand. Once you choose your favorite design from our selection, you'll be prompted to choose a color for your custom shopping bags. Many of our designs have a dozen or more colors to choose from. Next, you'll be able to upload your design and choose the color of the imprinting on your bag. A few of our personalized shopping bags even allow for full color imprinting!




rushIMPRINT for All of Your Imprinting Needs

At rushIMPRINT, our team aims to create a seamless experience for anyone that wants to order custom shopping bags and other branded gifts. Fill out our order form in minutes and expect art proofs in a couple of hours. Once approved, our team will get to work, creating a one-of-a-kind gift that your clients and employees will love. If your order doesn't arrive exactly the way you approved it, our team is happy to help resolve the issue. Contact us today to learn more about what it means to work with rushIMPRINT.