Email Us
info@rushimprint.com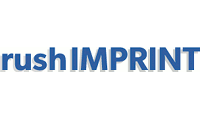 Loading...
>

>

>
Ringbinders
Custom Personalized Ringbinders
Gather all your important business papers, school assignments, or financial statements and organized and filed them in a custom ringbinder or a promotional ringbinder. Ringbinders are known for their capability of keeping papers of all sorts in a neat and orderly manner for ready use. As the need and designs become greater, it is no surprise to see how from day to day a custom ringbinder or a promotional ringbinder features are changing for the better.
When this idea came to mind, someone was having trouble keeping their paperwork together and decided this would be a great solution to take care of the problem. They also have sheets inside with tabs that can be labeled to compartmentalize each piece of paper in its designated area. There are document pockets on the inner front and back covers for extra storage of pencils, pens, and paperwork.
A custom ringbinder or a promotional ringbinder design have been extended to the level of different composition make-up, colors, and look. Fashion dictates the unique qualities and durability of each ringbinder from the blueprint stage to the end-product. They can be zippered, open-sided, or double closure with zipper and Velcro. Materials that are used to create ringbinders include plastic, fabric, or leather.
Other features of these unique bags includes USB holder loops for flash memory drives, pen loop, business card holders, 8" x 11" notepads, removable jotter, cell phone or PDA holder, and built in calculators. Colors encompass, but are not limited to black, combination black/blue, black/green, or black/red, blue, and red and more.