Email Us
info@rushimprint.com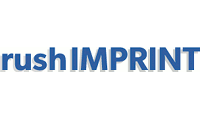 Loading...
>

>

>

>
Smiley Stress Toys
Emoticon Ball Stress Reliever
Captain Smiley Stress Reliever
Super Smiley Stress Reliever
Round Figure Stress Reliever
Custom Promotional Smiley Stress Toys
Smiley stress balls for those who always look at the bright side of life! Have fun while squeezing stress out of your life with this smiley face promotional stress relievers! Call us at 1- 866-277-RUSH (7874) for personal assistance!