Email Us
info@rushimprint.com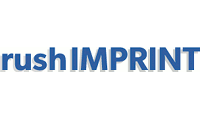 Loading...
>

>

>

>
Custom Promotional Sports Stress Balls
Stress is a number one concern among many people today. It has been the claim to many health conditions such as cancer, backache, insomnia, heart diseases, and headaches. Many solutions have been integrated to reduce the levels of this condition including exercising, nutritional diet intake, and apparatuses such as stress balls.
The stress ball is a soft and flexible object that is held in the hand, and when squeezed it will relieve stress in the body while strengthening and relieving muscle tension in the hand. There are many types of stress balls and many uses. These are perfect gifts for a sports team member at a college or high school, or we've had purchases that are given to the administration members of a sports team, which can number in the hundreds.
One of the best parts about the sports stress ball is that they have a low entry price point so you won't have to spend your whole marketing budget on this unique promotional item.
While any type of stress ball can be used for these purposes, a promotional sports stress ball is probably the most likely that you will find in an athlete's locker room that is symbolic of the sport that he or she is involved with. The promotional sports stress ball will take on the shape of a basketball, soccer ball, tennis ball, baseball, golf ball, or a bowling ball. They are not only limited to round shapes but also include shapes such as bowling pins, hockey pucks, and golf clubs.