Email Us
info@rushimprint.com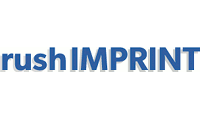 Loading...
>

>

>
Stick-On/Magnetic Calendars
Custom Promotional Stick-On/Magnetic Calendars
Compared to T-shirts, golf balls, and mugs, a promotional magnet calendar is one of the cheapest and most effective giveaway items to market your company to customers. A typical promotional magnet calendar is vinyl-coated and has a magnetic backing to allow it to adhere to filing cabinets or refrigerators. The calendar can be customized with the company's name, logo, and other information which are featured on the top portion. The bottom part shows the calendar, which is either all twelve months on one page, or the detachable one-month-per-page version.
The big advantage of a magnet calendar is that it adds visibility for your company all year long in the offices of your customers. The calendar should include pertinent business details prominently on the top, such as address, contact numbers, operating hours, and company website. You can even include a concise description of your company's specialties and expertise.
You have a wide array of choices for the calendar part. You can order either single or multicolored details, and even themed graphics that will suit your type of business. For instance, you might want a recipe-themed calendar if you are operating a restaurant.
Custom magnet calendars are surprisingly affordable, costing as little as a dollar, depending on quantity ordered and design details. Before ordering your custom magnet calendar, you should decide on the details you would like to feature about your company. You also have to choose from various themes and designs to make an eye-catching custom magnet calendar. Finally, consider your budget and the number of pieces needed to target your customer base.