Custom Stress Balls
Custom stress balls are a simple branded gift that everyone will love. In addition to relieving stress and anxiety, your logo stress balls can also be used in physical therapy or rehabilitation to help exercise hand muscles and regain strength after injuries or surgeries. Design custom stress relievers with your logo at rushIMPRINT today.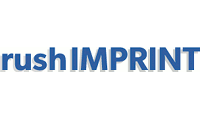 Loading...
Destress Your Mind and Muscles

The primary purpose of custom stress balls is to provide a physical outlet for stress and tension. When someone squeezes their personalized stress ball, it can help release built-up energy and frustration, promoting a sense of relaxation and calm. Engaging with a stress ball can provide a form of focused distraction for your employees. For teams that are physically active, the repetitive squeezing and releasing motion can also help relax muscles in the hand and forearm.




Order Custom Stress Balls in Bulk

Stress balls with your logo are great items to give away as freebies, so why not create a large order before the next public appearance. Shopping for stress balls in bulk will allow you to create hundreds of branded gifts, ready for any occasion. Plus, rushIMPRINT reduces the price-per-item on larger orders, meaning that you'll save money when you order more promotional stress balls at once.

 




Tons of Unique Designs

rushIMPRINT offers hundreds of different stress balls with fun and captivating designs. When you shop for custom stress balls for your business, try to find a design that fits in with your industry. We've got tiny basketballs, baseballs, fish, guitars, cheese, apples, diamonds, skulls, trees and hundreds of other fun shapes! Whether you're a restaurant, sports team, or aquatic center, we're sure to have custom stress relievers that make your brand pop.




Customize with rushIMPRINT

For years, our team has been delivering amazing promotional products with professionally imprinted artwork. As you explore custom stress balls and other types of branded merchandise at rushIMPRINT, you'll discover that most of our products have a multitude of design options to set your brand apart.  We invite brands and individuals of all types to work with our expert design team and bring their business to life!