Email Us
info@rushimprint.com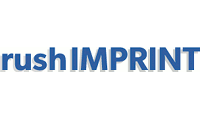 Loading...
Custom Sunglasses
Special Pricing!
As Low As
$0.75
Special Pricing!
As Low As
$1.04
Special Pricing!
As Low As
$1.55
Custom Sunglasses
rushIMPRINT is the #1 place for Customized Sunglasses
Are you looking for a way to market to a younger, more hip crowd for your next brand promotion, party, or trade show? You need an item that has lasting power, is bold enough to draw attention to your logo, and will work well with nearly every demographic. Cheap custom sunglasses may be just the promotional product for you. Our most popular pair, the Rubberized Malibu Sunglasses, offers plenty of imprint space for your design. These sunglasses are the ideal item for our value-driven customers looking to get the most for their budget. Additionally, they qualify for free, 24-hour rush production. This means you can get them quickly, even on a short deadline. Even if you don't need them right away, why wait? Add rush production to your order at no additional cost.
Maybe the rubberized frame isn't exactly what you're looking for. We also offer sunglasses with the same Ray-Ban-inspired style, but made with 100% post-consumer plastic. The stylish and eco-friendlyPinhole Rubberized Malibu Imprinted Sunglasses are sure to stand out. Your logo is imprinted directly on the lenses to offer a unique look that is sure to get your brand noticed. Although the lenses are imprinted, they don't obstruct the wearer's vision. Their rubberized plastic frame combines functionality and affordability into one good-looking package. Choose from 12 different color combinations with 3-day production.
For a non-rubberized option, the Malibu Pinhole Logo Sunglasses are a solid choice. They come in many vibrant colors, and will also have your logo printed directly on the lens.
These are just a few of our many custom sunglass styles available for imprint, so if you still haven't found what you want, take a look around, or give us a call at 1-866-277-7874. Our staff is knowledgeable and helpful and can help guide you in the right direction for your next promotional sunglasses purchase.