Email Us
info@rushimprint.com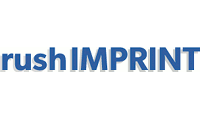 Loading...
>

>

>
Order Personalized Logo Sunglasses in Bulk
rushIMPRINT is the #1 place for Customized Sunglasses
Looking for a product that catches the eyes of the majority of people in most demographics? Whether you want to connect with a younger, hipper crowd for your next brand promotion or party or appeal to thirtysomethings and the 40+ crowd at the big trade show, promotional sunglasses fit the bill. Sunglasses custom printed with your logo have both eye appeal and staying power - everyone loves a freebie, especially a useful one.
Customized sunglasses
are bold enough to draw attention to your logo for brand-building power and are well-received among people of nearly any age. And because
our promo sunglasses are well-built
, your customers can wear them over and over again (and think of your company when they do).
All Eyes on Your Company with Custom Sunglasses
Building a brand is never easy, but promotional items like
custom sunglasses
go a long way toward helping you get your brand's name on your customers' lips. Some reasons that
custom sunglasses
make the perfect promotional tool for your business:
No one tosses them out. Unlike some promotional items that go straight into the trash after one use, custom sunglasses are reusable. Most customers will keep them for as long as possible, which is just what you want them to do as you grow your brand.
Promotional sunglasses ideal for outdoor events. No other promo fits better with outdoor events than personalized logo sunglasses. Visitors to your show, revelers at an outdoor launch party, and attendees at the company picnic may be batting the sun from their eyes until you rescue them with their very own custom printed sunglasses.
Custom sunglasses are affordable. Your bottom line is important, which makes it vital that the promotional items you choose fit within your budget. With so many options in our inventory to choose from, finding cost-effective customized sunglasses is simple, easy and fun.
Sunglasses keep your message going. Prospective clients love personalized sunglasses enough to keep them and wear them again and again. This means that your business gets free advertising with every wear, whether your client, customer, patron or other receiver heads to the beach or a walk in the park.
Everyone loves custom sunglasses! Sunglasses don't just look cool, they are cool. Everyone has eyes, so everyone can take advantage of this fun promo.
Pick Style for Your Custom Sunglasses
The hardest part of launching a sunglasses promo is narrowing down the choices you have when selecting the right pair(s) to customize for your brand. Our most popular pair, the Rubberized Malibu Sunglasses, offers plenty of imprint space for your design. These sunglasses are the ideal item for our value-driven customers looking to get the most for their budget. Additionally, these customized sunglasses qualify for free, 24-hour rush production. This means you can get them quickly, even on a short deadline. Even if you don't need them right away, why wait? Add rush production to your order at no additional cost.
Most Popular Choices for Promotional Sunglasses
Our stylish and eco-friendly
Pinhole Rubberized Malibu Personalized Sunglasses
are sure to stand out with your logo imprinted directly on their lenses. Made with 100% post-consumer plastic, these sunglasses offer a unique look that is sure to get your brand noticed. Although the lenses are imprinted, they don't obstruct the wearer's vision. Rubberized plastic frames on these sunglasses customized for your brand combine functionality and affordability into one good-looking package. Choose from 12 different color combinations with 3-day production. For a non-rubberized option, the
Malibu Pinhole Custom Logo Sunglasses
are a solid choice in custom sunglasses. Cheap enough to fit your budget, these glasses come in many vibrant colors and will also have your logo printed directly on the lens. These durably built sunglasses are a customer favorite, beloved for their popularity among nearly every audience.