Cotton Tote Bags in Bulk
Trendy and practical, ordering cotton tote bags in bulk from rushIMPRINT can make a powerful impact during meet & greets, trade shows, corporate events and more! Custom cotton tote bags are tremendously useful for any marketing campaign because they have such a large print area. Imprint your company's name, logo, website or address in potential customers' minds when you choose from a wide variety of colors to complement or enhance your design.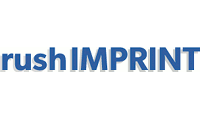 Loading...
Top Quality Results

The smooth, embossed stitching on all our cotton tote bags sold in bulk conveys the pride you have in your business and the effort you put into all your work. Our expert, in-house embroidery team skillfully sews your company's initials or logo onto the bags, ensuring they look professional. Use these for years and convince potential clients that your business is just as reliable!

Reusable & Eco-Friendly

Our promotional tote bags are reusable and environmentally friendly. They're frequently purchased to carry around all of the other promotional items your company is also possibly giving out during trade shows and events. Because they're reusable, once the promo pens are lost and the promo cups are broken, your clients are probably still using your totes to pick up groceries and carry around essentials and looking at your logo every day.

Shop our cotton tote bags in bulk online here or place an order by phone when you call one of our customer support specialists today at 1-866-277-7874.

Modular Selection

Our custom tote bags are available with or without zippers and in a massive variety of shapes and colors. Find woven and non-woven varieties as well as plastic, mesh, cotton and canvas materials.