Custom Toys & Novelty Items
Custom toys allow businesses and individuals to create something fun and unique that reflects their brand or interests. rushIMPRINT's line of custom novelties features a broad spectrum of toys, games, and knick knacks that can be personalized with your logo or favorite design. It's easy to create all kinds of custom toys to give to your friends, family members, or loved ones on special occasions.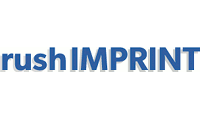 Loading...
Custom Toys For All Ages

At rushIMPRINT we have customizable toys for kids and adults. If you'd like to create custom gifts for young kids, we have stuffed animals and balls that will provide hours of fun. You can reach older kids with custom guitar picks to jam out with or custom piggy banks to help teach the importance of saving. For adult audiences, customizing toys can be a way to revisit childhood memories with beloved toys from the past.




Plan a Party with Custom Novelties

At rushIMPRINT, we have everything you need to plan a party that will leave a lasting impression with friends and family. Start by decorating the house or office with personalized balloons that feature your brand name or a silly birthday image. Next, bring out the customized games to play during the festivities. When it's time for everyone to head home, make sure to hand out some party favors, like some personalized stickers to commemorate the event.

Adding Color to Your Custom Toys

When it comes to custom novelty items, color is the name of the game! At rushIMPRINT, our custom games and toys come with plenty of possibilities when it comes to color choice. When you select a custom novelty item, you'll be prompted to pick from up to 20 or more designs and colors that can completely transform your purchase. For even more color, our custom mood products will change color in the heat and the cold.
Custom Toys & Novelty Items FAQ
Are these custom auto accessories novelty or functional?
While rushIMPRINT does offer a variety of custom novelties, most of our personalized automotive gear is entirely functional. For example, our roadside kits feature real jumper cables, flashlights, wrenches and more while our customized license plate frames can really be attached to the front or back of your vehicle.
What kinds of custom home decor are available?
Our selection of custom household items features a combination of kitchen and novelty items for your home. For example, you can design your own custom knives and cutting boards for a full meal prep station. There are also a number of glass containers and tupperware for storage. For holiday gifts you can also create your own ornaments and Santa hats.
Are the custom housewares dishwasher-safe?
Yes. Most of our kitchenware custom household items can be cleaned in the dishwasher. However, there are a few items whose logo will start to fade away if cleaned in the dishwasher too many times. If you come across an item that needs to be hand washed, it will be indicated as such in its description.
How durable are the custom tools?
Many of our custom logo tools are brand name products that you can personalize with your own logo. This means that they'll be as dependable as many of the products you can find at a home improvement store. Many of our flashlights, for example, are Maglite brand, which is a highly dependable American-made product.
Are there different sizes of custom pet accessories for different animals?
Yes. You'll find pet accessories in multiple sizes. For example, you'll find collapsible food bowls with either a 32 oz. or an 8 oz. capacity, allowing you to measure meals for large and small animals. Some of our other custom pet accessories, like balls, ropes, and other toys, are mostly one-size-fits-all.