Email Us
info@rushimprint.com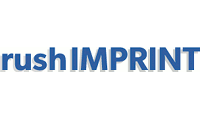 Loading...
>

>
Travel Accessories
Credit Card Size Bottle Opener
Slim Silicone Card Wallet
Atlantic Anti-bacterial Gel 2oz. Carabiner Bottle
Metropolitian Deluxe Travel Wallet
Metropolitan Travel Wallet
Steel Threads Acrylic Identification Tag
Millennium Leather Identification Tag
Personalized Promotional Travel Accessories
Wherever your customers go, your company logo will always be by their side with our selection of unique promotional travel accessories. We carry promotional CD cases, flashlights and other travel accessories that make great gift items. Call us at 1-866-277-RUSH (7874) for personal assistance!