Email Us
info@rushimprint.com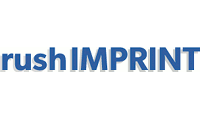 Loading...
>

>

>
Travel Kits
Credit Card Size Bottle Opener
Atlantic Anti-bacterial Gel 2oz. Carabiner Bottle
Metropolitan Travel Wallet
Personal Comfort Travel Kit
Go Gear Travel Bottle ? 3 oz.
High Sierra Digital Luggage Scale
Foam Ear Plug Set In Case
BRIGHTtravels Seat Pack Organizer
Fabrizio Travel Organizer ? 4 1/4 x 8 7/8
Personalized Promotional Travel Kits and Accessories
Stylish and extremely practical travel accessories that will make a perfect promotional or corporate gift!