Email Us
info@rushimprint.com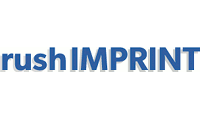 Loading...
Umbrellas
Special Pricing!
As Low As
$6.79
Special Pricing!
As Low As
$6.54
Custom Umbrellas
What is the attraction of a custom umbrella? There are many styles and uses for umbrellas; a personalized umbrella has a large display area for your company logo, address, phone number or catchy slogan, and these custom umbrellas offer a great return on your investment.
A custom umbrella is a long way from the plain black umbrella that our early ancestors carried. They are available in a wide array of colors and styles. Your logo or company information can be in imprinted on the umbrella in a wide variety of contrasting colors, and you have the ability to co-ordinate the colors with the ones that are associated with your personal business color scheme. Choose a custom umbrella which compliments your company.
http://www.rushimprint.com/manual-balmain-umbrella-42-inch.html?v=1
42" MANUAL BALMAIN UMBRELLA
When you provide your employees or potential customers with a tangible item that they can use at home, in the office, at the beach or wherever they might be, you guarantee yourself a lasting commercial advertisement. Promotional umbrellas are seen not only by your customers, but also by those they come in contact with.
Personalized umbrellas are a promotional item that will be kept and used over and over, unlike items such as flyers which are frequently used as giveaways at tradeshows and conventions. This makes them a worthwhile marketing and advertising tool that will provide you an excellent return on your investment. These custom umbrellas keep your customers and employees dry in the rain, keep them cool and protected from the bright summer sun, and show up on beaches and sporting events. There is no limit to the uses that an imprinted umbrella can be put to. You have probably even seen them used to cover a childs lemonade stand and displays at a garage or yard sale. Larger custom umbrellas are used at used car displays and for outdoor sales at furniture stores. Every one of these custom umbrellas could be displaying your logo for everyone who passes by to see. These logo umbrellas are a very versatile and useful marketing item.
Custom umbrellas are a powerful promotional tool. A good promotional product serves several purposes. It promotes goodwill to your customers and employees, reinforces the marketing of existing products and services; it can recognize employee performance, promote trade show traffic, and introduce new products and services. Whatever the aim of your marketing campaign may be, custom umbrellas do this job exceptionally well.
Businesses that giveaway promotional umbrellas as part of their marketing campaign greatly increase their opportunities for increased customer base, increased reputation, and increased revenue. Promotional items can also serve as a continuing stream of income for a business. Some companies choose to sell their custom items rather than using them just as giveaways. Examples of this are school teams, sports teams, and local businesses such as ski boat rentals and amusement parks.
Order your custom umbrellas online or call one of our customer support specialists today at 1- 866-277-RUSH (7874).