Custom Health & PPE
Personal protective equipment is more important and more common than ever. These days, handing out custom PPE with your logo practically guarantees that it will be used sooner rather than later, allowing countless numbers of new people to be exposed to your brand. Whether you need custom lip balms with your logo or a first-aid kit, there's no better marketing investment you can make than branded PPE.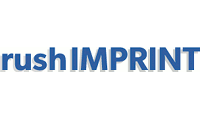 Loading...
Keep Employees and Clients Safe

Sometimes, danger in the workplace comes from big, obvious things, which is where big gear like safety workwear comes in handy. When you want to keep everyone safe while still being sure to promote your business, there is nothing more valuable than custom PPE.

If you're giving it away to clients, you can combine branded PPE for their physical health with gifts for their mental health, like shot glasses or candies. You can also consider pairing it with gifts for the outdoors, like thermoses or folding chairs. No matter what you decide to give, PPE items will be helpful, well used, and your concern will be appreciated.

A Company That Takes Care of You

From large disposable PPE orders to a few pieces to give to your best clients, rushIMPRINT does it all. We are a small, family-owned business that knows the importance of relationships and how branded gifts can make an impact.

When you order from rushIMPRINT, we send art proofs within a few hours of receiving your order. We turn thousands of products around in 1-3 days. And we have customer service so good, it's earned a 4.8* average rating on Trustpilot after over 200 reviews. Try it for yourself — contact us anytime with questions!
Custom Health & PPE FAQ
How can custom heath supplies and PPE help my brand?
Potential customers, partners, investors, and other industry professionals that receive custom PPE or medical supplies will likely take note of the logo printed right on the center of the item. This ultimately allows you to capture the attention of people who might not have otherwise known about your products, services, or business. Staying top of mind will also subconsciously boost the trust and credibility of your brand.
Which businesses can benefit from custom medical supplies?
While just about every brand can benefit from more branded merchandise, some verticals can benefit even more from custom health and wellness materials. Dentists, for example, can give away dental floss and toothbrushes to all of their patients. Other items like band aid dispensers and branded lip balm have broader applications and can be distributed by most businesses.
What kinds of custom health and wellness equipment is available?
Our Custom Health and Wellness section has a diverse selection of products spanning multiple health verticals. Products like 7 day pill boxes and pill cutters are great custom gifts for seniors. Brands that want to emphasize skin health can create custom lotion bottles and lip balm. We also have multiple styles of backscratchers, hot and cold packs, and a myriad of first aid kits.
Why is custom PPE important in healthcare?
Your branded PPE can prevent the transmission of infectious diseases between healthcare workers and patients. Many of these products can help safeguard both medical professionals and patients from potential health and safety risks in a medical setting.
Who can make use of my branded PPE with my company logo?
Many people choose to don masks when they are sick in public. A personalized mask with your logo will be able to reduce the spread of infections while promoting your brand. There are also other types of personalized PPE with broader applications. For example, just about everyone will appreciate custom hand sanitizer and custom mini tissue pouches.