Email Us
info@rushimprint.com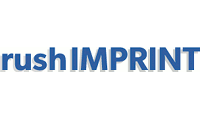 Loading...
>

>
Non-Profit
Find high-quality promotional products for any non-profit cause. From printed bags to custom pens, we've got all the promotional items for your non-profit organization at prices you will appreciate.
Item #2000
Gildan Adult Ultra Cotton T-shirts
Item #847
The Dart - Custom Pens
Item #3330
Economy Totes- Non Woven
Item #3333
Shopper Totes- Non Woven
Item #23100
Thrifty Pencils
Item #20550
Mood Pencils
Item #PL-4012
Micro Sticky Book
Item #P2M3A25
BIC 2 3/4 x 3 25 Sheet Adhesive Notepads
Non-Profit Promotional Products
Nonprofits need promotional items for a wide range of purposes, from free giveaways to custom products for your donors. We have a large range of products right here that you can choose from today, all of which are affordable, exceptional quality, and designed to provide you with excellent publicity wherever they are used.
Promotional Non-Profit Items for Multiple Purposes
There are endless reasons why you may need branded items for your non-profit. You might want to hand them out at trade shows, provide them as gifts to donors, or simply spread your message far and wide so more people know about your cause. Whatever your purpose, you'll find what you need here. Choose from bags of multiple sizes, styles, and colors. These are perfect for handing out at trade shows and marketing events to boost your publicity. And because they are made to last, they will continue to promote your non-profit for a long time to come. Or find all your pens and notebooks, which are perfect for giving out to staff in the office or donors as free gifts. Whatever you need, we've got it here.
Never Wait Around for Your Order
We will never make you wait around to receive your order. At rushIMPRINT, we work tirelessly to deliver your completed branded products fast. If you have an event coming up shortly and you need your promotional products quickly, we can help.
Get Your Printed Non-Profit Products Today
Found something you like on this page? Then go ahead and complete your order. All you need to do is send along your branding and we will get to work. We process orders incredibly quickly, so in no time at all you will be using your promotional items however you want to, boosting your brand image and increasing your visibility.