Custom Badge Reels
Custom badge reels are small attachments that you can add to custom lanyards or clip onto belts, clothing, or other accessories. These handy attachments are perfect for keeping badges, ID cards, or other accessories at the ready. Add your company logo to our custom badge reels and give them to employees, or use these personalized badge reels as a giveaway item at a special event or trade show. Start designing your order today!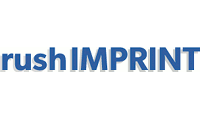 Loading...
Retractable Badge Reels Make Work Easier

One of the benefits of retractable badge reels can be seen in workplaces where employees are required to carry badges or security IDs. In this setting, retractable badge reels allow employees to securely pull their badges or IDs at security checkpoints without making employees fumble through pockets or purses. The badge reel cord extends when needed and retracts on its own, making life much easier for employees. 




Custom Badge Reels Increase Brand Visibility

When employees use custom badge reels to hold IDs or badges, this means that they're going about their workday with your company or brand logo on display. ID badge reels are useful, and with employees using them daily, this utility will reinforce your company or brand's visibility with employees and everyone they come in contact with.

Personalized Badge Reels Make Great Promotional Items

Personalized badge reels are small, portable, and useful! Order custom badge reels in bulk to take with you to conventions, trade shows, or other promotional events. They make affordable and fun giveaway items that visitors will use at home or at their own workplace.




Pair Custom Badge Reels With Lanyards & Badge Holders

Custom badge reels work great with custom lanyards and badge holders. Order your badge reels with a matching set of lanyards customized with your company logo! Then, clip your personalized badge reel on your lanyard for an extra useful promotional item or employee gift.

 
Custom Badge Reels FAQ
What is a badge reel?
A custom badge reel is a small, circular attachment that typically includes a retractable cord. It's used to hold badges, cards, and IDs, and the retractable cord can be extended to display the aforementioned items at security gates. Custom badge reels can also help hold other small items, and different kinds of badge reels can come with their own accessories — like our Goofy Group Badge Holder and Screen Cleaner!
How does a badge reel work?
It depends on the type of clip that comes with your order, but many custom badge reels can be clipped onto a belt, an article of clothing, or a custom lanyard. A badge or ID can be attached at the end of a retractable cord that can be pulled when badges or IDs need to be displayed.
How do you wear badge reels?
However you want to wear your custom badge reel is up to you! Most users in a professional setting attach custom badge reels to lanyards around their necks or clip them onto shirts or coats for easy access.
How do you attach a badge reel to a lanyard?
Most of our custom badge reel options come with a clip on the back that can be attached to a lanyard. However, some custom badge reels come with a top eye loop instead, which a lanyard can clip to with a hook. There are also badge reels that include a carabiner instead of a clip, which you can clip to lanyards or other hooks.
Are there lanyards with badge reels attached?
At rushIMPRINT, we aim to make your ordering process as quick and painless as possible. To that end, we do offer optional custom badge reel add-ons when you order custom lanyards from us. Simply pick your style of custom lanyard, then navigate down to the "Add Optional Badge Reel" section.
How long do badge reels last?
Most of our standard custom badge reels feature a nylon cord, which is built for durability and longer life. You can expect these badge reels to last quite a while, and by using them to keep your ID and badges out of your wallet or purse, you can expect those items to last longer as well.