Magnets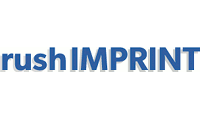 Loading...
Custom Personalized Magnets
Imprinted magnets are small enough to fit inside promotional mailings and can achieve significant improvements on response rates. Each promotional magnet can be custom printed with your company's logo, which in the case of a calendar magnet can be a reminder of your company all year. Clip magnets have grown in popularity because they have plenty of room for a logo, brand name or motto and are also handy to have around the office.
A simple custom business card magnet can replicate your company's business cards in magnet form. These are usually placed on file cabinets and other metal surfaces. Some of our stock shape magnets are also great depending on your business. A doctor's office might like the band-aid magnet, while an automotive dealership might favor a custom magnet in the shape of a car. Both have ample room for company information to be printed on it.
Order online or call one of our customer support specialists today at 1- 866-277-RUSH (7874).