Personalized Tumblers
Odds are, you know the name of a few coffee shop chains. Why? You see people drinking from cups with their logo every day. Give away promotional tumblers, and you can get that kind of brand recognition for yourself while also helping your giftees be a little more eco-friendly! Get a tumbler with straws or a custom double wall tumbler - either way, your logo will be visible and the gift will be effective promotion.
Email Us
info@rushimprint.com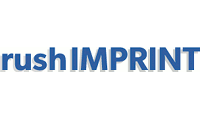 Loading...

Loading...
High-Quality Tumblers

Not only are personalized tumblers effective brand promotion, but the high-quality ones offered by rushIMPRINT can continue to be used for years. Whether they're a simple plastic tumbler or a metal custom double wall tumbler, they can spread your logo far and wide for years to come.

Pair Promotional Tumblers With…

Branded tumblers are already a great gift. But you can elevate them to the next level and make sure giftees keep your company in mind by giving them to clients in beautiful packages. Throw in an energy drink to fill the personalized tumblers or make sure they have coasters to protect their tables and desks. The extra thoughtfulness will be appreciated every time.

RushIMPRINT Gets You Going

As a family-owned company, rushIMPRINT understands how crucial brand promotion can be for businesses large and small. That's why we care about the details and quality of every order, to ensure that when you trust us with your logo, that trust is rewarded.

We send art proofs within hours of you placing your order. We can turn most orders around in 1-3 days. And we guarantee your satisfaction with your items — if they don't arrive the way you approved them, they'll be refunded or replaced.

If you have any questions, don't hesitate to contact us! We also offer excellent customer service, which has earned us an average 4.8* rating on Trustpilot.