Custom Tumblers
For millions of people around the world, the day simply doesn't start until they've had their coffee. When you give away custom tumblers with your logo to friends and colleagues, you can generate brand recognition while also helping your giftees be a little more eco-friendly! Get a personalized tumbler with straws or a custom double wall tumbler to start promoting your brand.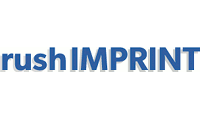 Loading...
High-Quality Tumblers

Not only are personalized tumblers effective brand promotion, but the high-quality ones offered by rushIMPRINT can continue to be used for years. Whether they're a simple plastic tumbler or a metal custom double wall tumbler, they can spread your logo far and wide for years to come.

 

Pair Promotional Tumblers With…

Custom tumbler cups are already a great gift. But you can elevate them to the next level and make sure giftees keep your company in mind by giving them to clients in beautiful packages. Throw in a custom energy drink to fill the personalized tumblers or make sure they have personalized coasters to protect their tables and desks. The extra thoughtfulness will be appreciated every time.

rushIMPRINT Has Your Back

As a family-owned company, rushIMPRINT understands how crucial brand promotion can be for businesses, both large and small. Our team reviews the details of every order to ensure that you receive a high quality product. Whether you're requesting custom tumblers or any other form of personalized drinkware, our team will make sure your items are up to our standards.

We send art proofs within hours of you placing your order. We can turn most orders around in 1-3 days. And we guarantee your satisfaction with your items.

If you have any questions, don't hesitate to contact us! We pride ourselves in offering unmatched customer service, so we'll be happy to assist with your order in any way that we can. We also encourage you to read all of our excellent reviews on Trustpilot, and see why our customers are raving about rushIMPRINT.
Custom Tumblers FAQ
What can I put into my personalized tumblers?
Custom tumblers are great for keeping drinks at a certain temperature, so we suggest hot and cold beverages. You can fill your tumbler with coffee, tea, and hot chocolate if you'd like to stay warm, or iced water, smoothies, and juices if you'd like to feel refreshed. Tumblers can also be used to carry soups, broths, and stews if you'd like to enjoy a warm meal on the go.
How much does each custom tumbler hold?
Most of our custom tumbler cups will hold anywhere from 10 to 20 ounces of fluid at once, with a few designs that hold even more. You can check the exact size of the cup in the product description before making a purchase.
What are the best custom tumbler materials?
At rushIMPRINT, we offer a combination of plastic and metal tumblers. A personalized plastic tumbler is usually chosen for being lightweight and inexpensive. Custom stainless steel tumblers are popular for their durability and excellent insulation properties. They're also highly resistant to dents and scratches, making them suitable for outdoor activities or rough handling. Both types are easy to clean and can keep your beverages hot or cold for extended periods.
Are there different types of personalized tumblers?
At rushIMPRINT, we offer custom tumblers in a variety of styles and designs. In addition to choosing between metal and plastic, you should also design which kind of lid you'd prefer on your promotional tumblers. Choose between straw lids, slider lids, and wide lids that make for easy pouring.
Are these custom tumbler cups dishwasher safe?
Some of our custom tumbler cups are dishwasher safe, but many of the stainless steel varieties should only be hand washed. The plastic models, on the other hand, can usually have their lids removed and they'll be ready for the dishwasher. Most of our custom stainless steel tumblers will mention if they are hand-wash only in their descriptions.