Custom Drawstring Bags
One of the most effective ways to get your company name and logo out into the world is with a product that people carry around with them all day long — a bag. When you choose personalized drawstring bags as a promotional item, you're guaranteeing that people will show off your brand as they take them to the grocery store, yoga class, on hikes, and even as everyday bags for their essentials.
rushIMPRINT offers a massive selection of custom drawstring bags to ensure you create a comfortable, attractive pack that people will love using.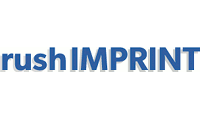 Loading...
Huge Selection of Styles

We want you to have as many options as possible when designing your custom drawstring bags. rushIMPRINT offers three unique styles including:

Consider how your logo and company name would look on each of these before making your choice.

Marketing Around the World

Many people use drawstring bags as their personal item when boarding planes and trains. Make sure yours is the bag they take along with them when you create a durable, versatile personalized drawstring bag.

With these packs traveling around the world, who knows where your next big order or call will come from. Spread your company name far and wide when you choose to customize travel bags for customers, vendors, and staff.

All Our Personalized Promos

Custom drawstring bags aren't the only personalized promotional item you can snag at rushIMPRINT. Explore all our bags and accessories including:

Shopping with rushIMPRINT

When you choose to shop with us, you're getting access to our huge selection of promo items as well as an amazing set of services. Choose to collaborate with our team and enjoy free artwork advice, 24-hour rush orders, gift packaging and fulfillment, custom merchandise, and a personalized online company store just for your team. Work with us today and discover the possibilities!