Bulk Promotional Items Under $1
Budding and seasoned entrepreneurs alike know that the main goal of any company is to stay lean — and to treat your employees well. With bulk gifts under $1, you can create networking items, give out company gifts for the office, and establish your generous brand, all without breaking the bank! Have a party with a huge guest list? Don't forgo the swag bags! Choose from a variety of bulk custom gifts that you can hand out at an unbeatable price!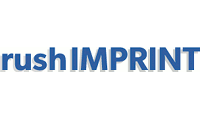 Loading...
Stock Up for Your Next Event

Stocking up on bulk promotional items for under $1 is a great way to prepare for trade shows, conferences, and unexpected office visitors. For all of your branded gifts, you can find what you need at rushIMPRINT.

 

Browse from hundreds of promotional items for under $1 and stock up on favorites like stadium cups, notepads, lighters, and much, much more.

 

Make It Your Own

Our bulk gifts under $1 are easily customizable with your artwork, allowing you to show off your company's brand, logo or promotion in a fun and creative fashion.

 

When you shop at rushIMPRINT, you'll discover that all of our branded gifts are of a premium quality. Make your brand stand out with a little style, and do it at a price to match any budget!

 

Merchandise for Any Event

Don't settle for less than what you need. At rushIMPRINT, we offer a variety of $1 gifts including:

 

In a Rush?

Don't panic if you waited until the last minute! We have plenty of promotional items for under $1 to choose from at rushIMPRINT, and we're ready to customize and ship your order fast. Call or contact us via email for help finding your perfect design!

 

Do you already know what you need? You can also upload your design and order bulk gifts under $1 post-haste. Why wait? rushIMPRINT it!

 
Under $1 FAQ
Will personalized gifts under $1 really help my brand?
Distributing branded merchandise is an extremely cost-effective marketing strategy. Bulk personalized gifts will increase brand awareness over time and essentially act as a business card to those that keep the items around. Don't be surprised if a customized item with your logo leads to a loyal customer!
How will I be able to personalize my gifts under $1?
Every single one of our custom items can be imprinted with your logo or tagline, front and center on the product. Each of our $1 gifts is different, but keep an eye out for interchangeable product colors and imprint colors to better capture your brand.
What should I do with all of these custom items in bulk?
The benefit of buying so many inexpensive branded gifts is that they're easy to give away. Sure, you can hand out $1 gifts at tradeshows and conventions, but you can also distribute them at fun company events or even include them with client gifts. Branded items are also great to distribute within the company to increase morale.
Are all of these gifts under $1 just office supplies?
Not at all! At rushIMPRINT, we offer a wide range of inexpensive gifts for your branding efforts. Sure, you'll find pens and notepads, but you'll also find bottle openers, lighters, water bottles and even customizable candies.
What kinds of personalized items should I give away at my next convention?
Try to bring personalized gifts in bulk that reflect your brand or services. This will further distinguish your brand. People may use refrigerator magnets and bag clips frequently, but a piece of chocolate with your logo on it may leave a lasting impression. Based on your audience, you may also want to stick to a pen & notepad combination.
Aren't there better ways to use my marketing budget other than bulk personalized gifts?
Obviously there are hundreds of ways for a brand to utilize their marketing budget, but when you give away bulk personalized gifts to your clientele, it will really help you stand out from competitors. Distributing free items will allow you to create a relationship with your customers and ultimately create brand loyalists.