Sunglasses & Accessories
Along with keys and phones, sunglasses are the top most misplaced item for most adults. Why not start the client conversation by meeting a needthey have right now? Promotional sunglasses, with various styles and colors, are a great way to give a gift to your client or crew. rushIMPRINT features a whole host of stylistic choices that can suit your brand style, and showcase your logo proudly. Adding a unique design to custom logo sunglasses is simple with our hassle-free process and quality guarantee.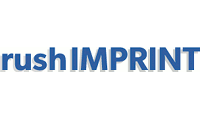 Loading...
Showcase Your Brand Subtly

These personalized custom logo sunglasses put your brand's logo out there for the world. Hand them out for a personalized touch at your company's picnic or softball tournament or use them to promote your business at outdoor shows and events!

Promote Your Company… the Fun Way

Stylish and fun promotional sunglasses can be custom made to show your company's brand with a little flair! A great pair of sunglasses is irresistible as a party favor or perfect addition to a corporate swag bag.

Spoiled for Choice

rushIMPRINT features dozens of styles and colors, so it's easy to pick one to best match your logo and brand with promotional sunglasses.

Design Your Own!

Want to create a unique and awesome set of custom logo sunglasses? Work with our team and find the best way to brand your custom items!
For fun in the sun or some shield from the glaring winter snow, find the perfect fit for your bulk custom promotional sunglasses, accessories, and more at rushIMPRINT. Call or contact us via email for help finding your perfect design! Have a design made and ready? You can also upload your design and order your team's sunglasses online right away. Why wait? rushIMPRINT it!