Email Us
info@rushimprint.com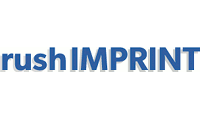 Loading...
>

>
Custom Promotional Sunglasses and Accessories
Cheap Custom Sunglasses
Where do you see promotional sunglasses? Sunglasses are not just to protect your eyes anymore — they are a fashion statement. Logo sunglasses are seen at the beach, at sporting events, at school events, at company picnics — and just about everywhere the sun is shining! These aren't the standard one style logo sunglasses we saw back in the early 90's. These sunglasses come as custom plastic sunglasses, imprinted sunglasses lenses, and even custom neon sunglasses!
Promotional sunglasses can be the perfect solution for getting your company information in front of a multitude of people in a large variety of places and situations. Logo sunglasses and custom sunglasses lenses from rushIMPRINT (the more distinctive they are the more noticeable they are) provide massive exposure for a reasonable cost. rushIMPRINT carries some of the most distinctive custom sunglasses in the industry.
The military originally designed the custom sunglasses we now call Aviator Custom Sunglasses for their pilots to wear. These Aviator Sunglasses have gained significant popularity over the years as they have appeared in movies such as the popular Top Gun. Celebrities wear them as fashion accessories, as do sports stars. Another version of the aviator custom sunglasses is the Slazenger Pilot Logo Sunglasses. These glasses come with a hard case that will ensure these sunglasses stay safe and last you a long time. Also included is a soft cleaning cloth with Slazenger print.
Some promotional sunglasses are made to protect your eyes from the sun with a sporty look. UV protection Sport Promotional Sunglasses are made to spread word of your brand as quickly as possible. They have a UV 400 protection and smoke lenses. Sunglasses were invented, to protect the eyes from being damaged by the rays of the sun. The lenses help to reduce glare from different sources, especially ultraviolet radiation. Your customers will thank you for the protection while spreading the word! Slazenger Tour Sunglasses are another example of imprinted Sunglasses for use when a high UV protection is important, such as at the beach, boating or sports events. They have a UV protection rating of UV400 blocking, and have comfort-fitting rubber earpieces and nosepieces.
For ease of care and protection of your promo sunglasses, the Eyeglass Retainer is a smart accessory purchase, perfect for boating and outdoor activities of all sorts. The neoprene makes for a soft comfortable fit and will float. A neoprene eyeglass strap for sunglasses is a good accessory. The neoprene makes for a soft comfortable fit and will float. It is ideal for boating and any outdoor activity.
Are many of your customers into environmental issues? For a giveaway that will be sure to please them, and let them know that their concerns are important to you, the Rubberized Malibu Sunglasses are the perfect custom promotional sunglasses. These sunglasses are made of recycled material in holding with many green issues. They are available in several colors, and provide a wide area to display your information. These custom sunglasses are a valuable addition to your marketing campaign. The Translucent Malibu Sunglasses are another custom imprinted sunglass that are environmentally friendly. Made of recycled durable plastic, get the most bang for your buck with these Ray-Ban inspired sunglasses.
Active people require sunglasses for many different conditions, and custom sunglasses with your information fill this need as well as putting your information out to the public. Whether the sun is shining, the light is low, or you're just trying to keep the mud out of your eyes, the Slazenger Multi Lens sunglasses will be perfect for you. Packed in a high quality zippered carrying case, these glasses come with 3 different shades of lenses. Tinted, yellow, and clear, these glasses are perfect no matter what the activity.
Custom sunglasses can also come in fun styles for the younger crowd. Dye promotional sunglasses are a fun style, while still providing full UV 400 protection. Patriotic Peace and Futuristic Sunglasses are crowd pleasers that will stand out in a crowd, and have wide areas to advertise your information. For custom sunglasses that will really stand out in the crowd, try the Promotional Glow in the Dark Sunglasses, and they still offer 400 UV protection.
Mirrored Sunglasses have become one of the preferred styles of custom sunglasses. They offer UV 400 protection with protective frosted casing.
For custom imprint sunglasses, the Vitesse sunglasses make an excellent choice. They feature a plated gunmetal frame with Polarized Offshore Blue lenses. You can place your company information as a max Imprint of 1/8" H x 3/4" L on the lens. For a classy version of this type of custom promotional sunglasses, the Serengeti Medium Aviator Sunglasses are classic. They have a shiny Gunmetal frame with Polarized lens. They can handle a max Imprint of 1/8" x 3/4" on the lens.
Custom promotional sunglasses are a marketing standard item that you can't afford to pass up. When your customers and their families are traveling, attending events, or sunning themselves on the beach, your business will be represented to people all over the country and around the world. They can take you into areas where you would otherwise have no recognition. You can provide these custom sunglasses to clients, customers, employees and their families. They will thank you for the thoughtfulness of the gift and provide you with free marketing while enjoying the style and protection. Your company can benefit from using these custom promotional sunglasses to show how you appreciate the benefits that activities in the sun can provide, while choosing to protect the eyesight of those you care about.
Order online or call one of our customer support specialists today at 1- 866-277-RUSH (7874).