Email Us
info@rushimprint.com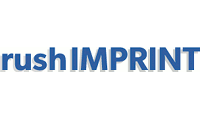 Loading...
>
Home, Auto & Wellness
Custom BIC Lighters - Maxi J26
Quick-Release Tape Measure
Custom Lighters with Bottle Opener
Illuminator Led Key Light
Metal Flashlight With Carabiner
Custom Lip Balm - 100+ Flavors
Laguiole Black Cheese & Serving Set
Sleep Mask Gel Hot/Cold Pack
Square Tape Measure Key Tag - Full Color Imprint
Custom Imprinted Promotional Home, Auto & Tools
Our promotional tools are perfect gifts for a customer base of do-it-yourselfers! Get your company logo imprinted on everything from a pocket knife to a carabineer. Another popular option is our promotional screwdrivers, tape measures and multi-use tools. These are great for the construction and remodeling audience, and work particularly well for tradeshows that focus on home improvement by matching the theme of the show and reaching a relevant audience.
Don\'t settle for small promotional tools if you\'re looking to get your company logo on a few larger tools. We do imprint power tools, roadside toolsets and flashlights. A heavy-duty ice scraper is a great seasonal gift for the construction geared crowd also.
Order online or call one of our customer support specialists today at 1- 866-277-RUSH (7874).