Home, Auto & Tools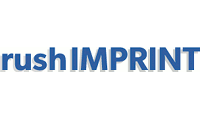 Loading...
Custom Imprinted Promotional Home, Auto & Tools
Our promotional tools are perfect gifts for a customer base of do-it-yourselfers! Get your company logo imprinted on everything from a pocket knife to a carabineer. Another popular option is our promotional screwdrivers, tape measures and multi-use tools. These are great for the construction and remodeling audience, and work particularly well for tradeshows that focus on home improvement by matching the theme of the show and reaching a relevant audience.
Don't settle for small promotional tools if you're looking to get your company logo on a few larger tools. We do imprint power tools, roadside toolsets and flashlights. A heavy-duty ice scraper is a great seasonal gift for the construction geared crowd also.
Order online or call one of our customer support specialists today at 1- 866-277-RUSH (7874).
Home, Auto & Tools FAQ
Are these custom auto accessories novelty or functional?
While rushIMPRINT does offer a variety of custom novelties, most of our personalized automotive gear is entirely functional. For example, our roadside kits feature real jumper cables, flashlights, wrenches and more while our customized license plate frames can really be attached to the front or back of your vehicle.
What kinds of custom home decor are available?
Our selection of custom household items features a combination of kitchen and novelty items for your home. For example, you can design your own custom knives and cutting boards for a full meal prep station. There are also a number of glass containers and tupperware for storage. For holiday gifts you can also create your own ornaments and Santa hats.
Are the custom housewares dishwasher-safe?
Yes. Most of our kitchenware custom household items can be cleaned in the dishwasher. However, there are a few items whose logo will start to fade away if cleaned in the dishwasher too many times. If you come across an item that needs to be hand washed, it will be indicated as such in its description.
How durable are the custom tools?
Many of our custom logo tools are brand name products that you can personalize with your own logo. This means that they'll be as dependable as many of the products you can find at a home improvement store. Many of our flashlights, for example, are Maglite brand, which is a highly dependable American-made product.
Are there different sizes of custom pet accessories for different animals?
Yes. You'll find pet accessories in multiple sizes. For example, you'll find collapsible food bowls with either a 32 oz. or an 8 oz. capacity, allowing you to measure meals for large and small animals. Some of our other custom pet accessories, like balls, ropes, and other toys, are mostly one-size-fits-all.