Promotional Insurance Items
Make sure you have the best custom items for your insurance company by ordering them from rushIMPRINT. We've got a large range of insurance promotional products, so find what you need here.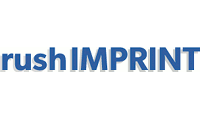 Loading...
Insurance Promotional Products
Insurers have a lot of uses for promotional products, including marketing events, conferences, giveaways and gifts to customers. Whatever you need, you'll find a large selection of high-quality insurance promotional products here today.
The Fastest Service Around
One of the things that makes rushIMPRINT stand out from the competition is our fast service. We never make you wait around. We take our delivery times very seriously, so if you are in a rush to get your items, you're in the right place. On top of that, we offer fantastic value for money, so spend less by ordering high-quality branded items that will last a long time and promote your brand for longer.
All the Promotional Items You Need
We can provide you with a wide range of promotional items for your insurance business to help promote your brand far and wide. Choose from a large selection of pens, bags, mugs, keyrings, magnets, calendars, and more. No matter what you need promotional items for, whether to hand out in your office, to give to your clients, or to use as giveaways, you'll find what you need here.
Make Your Order Today
We are here to help you with anything you need, so just ask. Whatever questions you have, one of our team will be ready to assist you. Once you are ready, simply order your promotional insurance items from the website, send along your branding material, and we will get them back to you in no time at all so you can start using them to promote your business.