Custom Writing Supplies
Shop for promotional writing accessories at rushIMPRINT. We offer a selection of writing supplies that can be fully customized with your preferred colors and designs. With multiple styles of custom pencil cases, erasers, and rulers, we're certain that you'll be able to make something unique to your brand. Create your own custom school supplies and writing gear online today.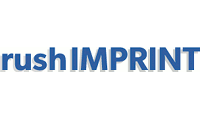 Loading...
Increase Customer Loyalty

Giving away writing supplies and accessories can leave a lasting impression on your loyal customers. These freebies, while seemingly miniscule, can really set your business apart from competitors and make your customers feel valued. In the long run, these shoppers are more likely to continue doing business with a company that acknowledges and appreciates them.




Great for Summer Camps & Schools

Custom rulers, custom pencil pouches, and custom erasers are exactly the type of items that are perfect for school. You can distribute custom school supplies to parents and teachers that are trying to prepare for the coming year. This can be a great opportunity for your business to show off your logo and sense of community, ultimately leaving a great impression on families that are potential customers.

 

Sizes, Colors & Styles

At rushIMPRINT, we offer over a dozen different pieces of writing accessories, including custom pencil cases, custom erasers, and custom rulers. All of these items come in multiple styles and colors, allowing you to create something that really reflects your brand. For example, there are wooden and plastic rulers, circular and square erasers, and pencil pouches with one or two pockets.




The Branding Experts

rushIMPRINT has been producing branded merchandise for years, and we've really mastered our craft along the way. We set ourselves apart by sending art proofs within a few hours, matching the prices of our competitors, and turning around most orders in a few days. Whatever you're having products imprinted, embroidered, or engraved, you can look to rushIMPRINT for expert assistance.