Custom Bags with Logos
Choose from our broad selection of bag styles, colors, and design options to create your own custom bags with your own logo. Promotional bags can be an effective way to get your company logo in front of more people. After all, most people carry their bags around with them wherever they go. Users can choose multiple colors for our printed bags and our embroidered bags offer a more durable option. We have backpacks, duffels, totes, drawstring bags and more because at rushIMPRINT, all bags are available for custom printing or embroidery. Add your design and show off your organization with pride or raise awareness for your promotional event. Order customized bags with your logo today!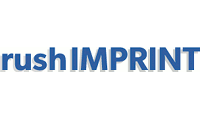 Loading...
Marketing While Traveling

Get a custom bag with your logo or travel accessory with your business name to ensure that people hear about you nationally and internationally! From messenger and cooler bags to luggage tags and locks, these promo items are great for employees and customers. Outfit your sales staff with promotional computer bags that are spacious enough for sales trips or hand out travel toiletry bags at trade show giveaways.

Our Most Popular Items

Perhaps our most popular promotional bag is the duffel bag. These are great for folks on the go, like sports teams and touring performing arts companies.

Place your order for travel accessories and company bags with your logo and we'll deliver top-quality products that are durable enough to last through any number of bumpy flights and rough travel experiences. Explore our selection to find the perfect products!

Personalize Everything!

We don't ever want you to settle on color, size or material for your promo bags, so our selection is bigger than ever. Check out our variety including:

Ordering with Us

We make working with us simple and easy. When you order your custom bag with a logo, you can upload your own design or utilize our in-house team to do it for you.

Order online or call one of our customer support specialists today at 1-866-277-7874.
Custom Bags with Logos FAQ
How do you customize bags at rushIMPRINT?
At rushIMPRINT, we offer various styles of printing and embroidering so you can customize your bag with your logo. Our printing process can allow for multiple layers of color selection and our embroidering capabilities allow you to choose various colors as well, offering a professional look that is vibrant and durable. Embroidered and custom printed bag styles will vary depending on the style of bag you choose.
Can I order one custom bag?
We offer various quantities for our custom bag styles to allow for more flexibility when ordering. While some custom bags do have a minimum order quantity, you can order a single bag for some of our styles. Be sure to check the minimum order quantity for the particular customizable bag you are interested in, or reach out to us, as we are always happy to help!
What materials are the custom bags made of?
With such a wide variety of promotional bags available, you'll find that there are bags made with just about every material imaginable. We have cotton canvas bags, mesh laundry bags, polyester drawstring bags, and even small paper bags. If you're looking for a specific type of customized bag, feel free to try the search function or contact our team, and we'll help you find that bag.
Can I wash my custom bags?
Many of our custom bags are not for washing. A few of our custom bags have descriptions that list that as "washer-safe" or "hand wash only." To ensure the longevity of your custom printed bags, we recommend hand washing them in any areas that need it, but not putting them into the washer or dryer unless they are specifically listed as washer-safe.
How much do custom bags cost?
Custom bags vary in price depending on the type of bag you're interested in. Custom tote bags, backpacks, and duffle bags can range anywhere from a few dollars to over $100 while custom retail bags and drawstring bags are quite affordable. Furthermore, ordering bulk custom bags will reduce the price per bag. Check to see the price difference by adjusting the slider before making an order.