Printed Real Estate Items
Find all your custom real estate promotional items at rushIMPRINT today. We'll get your promotional products back to you fast so you can start using them straight away.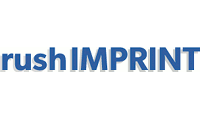 Loading...
Real Estate Promotional Products
You need to make sure you have the best custom printed products for your real estate business. And that's exactly what you will find here. We have a large selection of high-quality items for you to choose from, so browse our collection and find exactly what you are looking for today.
Custom Real Estate Promo Products
We've got a range of innovative real estate promotional products to choose from, including key-shaped bottle openers, house-shaped stress balls, real estate coasters, calendars, and everything in between. Whatever you need, you'll find it here.
Promotional Items for Any Purpose
We have custom printed items for any purpose. Perhaps you are looking for an item to hand out to your customers in your office. Maybe you would like a small promotional item to give out when you help customers find a new house. Or you might want to give away a free promotional item at your next real estate marketing event or conference. Whatever you need, you'll find it here.
Fast Delivery & Great Prices
We are known for our incredibly fast delivery, so as soon as you have completed your order, we'll get your printed real estate products back to you in no time. We also provide competitive pricing so you can enjoy the best of both worlds.
Order Your Real Estate Promo Items Today
Once you have found the item or items you are looking for, complete your order right here on the website. Send along your logo, and we will process and deliver your order in no time at all. Take full advantage of all the best promotional items for your customers, clients, and marketing events.