Custom Automotive Products & Car Accessories
We've got a huge range of custom car accessories and automotive promotional products at rushIMPRINT, so explore our collection below. Choose your automotive promotional items, order online, and get your order in no time.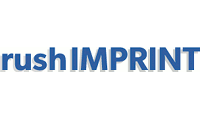 Loading...
Automotive Promotional Products

Get all your custom automotive products right here at rushIMPRINT. You need printed promotional items for your automotive business for a wide range of purposes, and you will find all the items you need on this page, all of which are high-quality items at competitive prices.

Promote Your Automotive Business

We've got custom automotive products for all your needs right here. Whether you want to hand out free items to people visiting your dealership, or you want some affordable but high-quality branded items to give out at industry events, we've got you covered at rushIMPRINT. In the collection above, you'll find tire gauges, USB car adaptors, keyrings, ice scrapers, safety tools, stress relievers, and more. All of these are useful items that are sure to get plenty of use, spreading the word about your business far and wide.

Rapid Delivery on All Orders

Order your custom auto items at rushIMPRINT today and you'll also enjoy fast delivery on all orders. We are the experts at fast printed products, so you'll never have to wait long to start using your custom products in all your promotional activities.

Order Your Custom Printed Items

Whatever items you need, and for whatever purpose, we are sure you will find them here. For the best high-quality printed items with the fastest processing times, look no further than rushIMPRINT. Simply choose the items you want, send over your logo and branding, and we'll get them printed and back to you in no time.