Email Us
info@rushimprint.com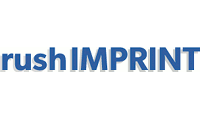 Loading...
>

>

>
Backpacks
Custom Personalized Backpacks
Custom backpacks emblazoned with your company's logo make a great impression. Not only do backpacks have a high perceived value, they make great practical corporate gifts. Most of our bags have a large imprint area so your company's name will make a statement.
Promotional backpacks can increase morale and boost loyalty to your company. Our large selection of promotional backpacks offers something for everyone. Simple drawstring bags are affordable enough to fit into almost any budget. We have more technical bags for the gear and gadget lovers out there. Versatile wheeled backpacks are ideal for road warriors -- in a hurry to reach your gate? Just strap on the pack on and make a run for it!
We also offer innovative cooler bags that are must-haves for sporting events, road trips and picnics. Other styles include the classic messenger bag, mono packs and totes. We even have custom backpacks for environmentally-conscious organizations that are made out of organic or recycled materials. We feature a variety of high-quality, reputable brands.
Backpacks are the ideal, modern corporate gifts. Today's successful decision-makers often have a variety of electronics, ranging from iPods and smart phones to laptops and e-readers. A promotional backpack offers a great way to organize all of these valuable items while establishing the fact that your company is knowledgable about the needs of the average professional.
With increasing airline fees for checked baggage, backpacks are also popular with travelers. Putting your company name on a backpack helps your organization attain increased exposure and name recognition. Make our custom backpacks part of your ongoing corporate strategy.