Email Us
info@rushimprint.com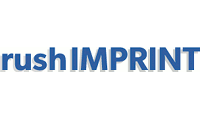 Loading...
>

>

>
Custom Printed Backpacks
Custom backpacks emblazoned with your company's logo make a great impression. Not only do backpacks have a high perceived value, but they also make great practical corporate gifts. Most of our bags have a large imprint area so your company's name will make a real statement.
Browse our extensive collection of personalized backpacks here today and order yours to enjoy fast delivery.
Why Choose a Custom Backpack?
Promotional backpacks can increase morale and give your company a loyalty boost, and our large selection of promotional backpacks offers something for everyone.
Putting your company name on a customizable backpack helps your organization attain increased exposure and name recognition, so make our custom backpacks part of your ongoing corporate strategy.
These are durable products that are made to be carried and used regularly. People actually enjoy using them, whether on the bus to work or on vacation, and the large branding area provides the perfect visibility boost for your business wherever the backpacks are used.
A customized backpack is an ideal corporate gift. Today's successful decision-makers often have a variety of electronics, ranging from smartphones to laptops and e-readers. Backpacks with logos offer a great way to organize all of these valuable items while establishing the fact that your company is knowledgeable about the needs of the average professional.
How to Choose Personalized Backpacks?
We feature a variety of high-quality, reputable brands at affordable prices. Simple drawstring bags are affordable enough to fit into almost any budget, but we also have more technical bags for the gear and gadget lovers out there.
Alternatively, our versatile wheeled backpacks with logo are ideal for road warriors. If you operate in the travel industry in any way, provide these to your customers and they'll appreciate having a durable and stylish backpack to use wherever their travels take them.
We also offer innovative cooler bags that are must-haves for sporting events, road trips, and picnics. Other styles include the classic messenger bag, mono packs, and totes, and we even have custom backpacks for environmentally-conscious organizations that are made out of organic or recycled materials.
Why Choose rushIMPRINT?
We specialize in providing a fast service for our customers. We customize backpacks with your logo fast, and as soon as you have completed your order, we will get your items back to you quickly so you can start using your products in your promotional activities as soon as possible.
We also provide a Price Match Guarantee so you know you are always getting the best price when you order from us.
Order Your Custom Backpacks Today
Don't wait around for your customized backpacks. Choose your personalized backpack from the items in this section, and order directly via the website. As soon as we have your artwork, we'll print your backpacks and get them back to you in no time.
Start here and enjoy all the benefits of promotional custom backpacks for your company.