Custom Stickers
Create custom stickers with any design at rushIMPRINT. Branded stickers are a great creative outlet for expressing your brand personality to potential clients and customers. When properly designed with color and personality, your stickers could be what it takes to complete your next sale. Make your own stickers in bulk today.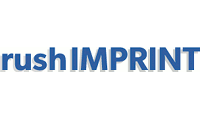 Loading...
Branding Stickers

Personalized stickers can be used as a cost-effective promotional tool for your business. Giving away personalized stickers will allow you to get the word out about upcoming events, product launches, or limited time offers. Well-designed stickers can be memorable, so try to design your stickers in a way that will resonate with your audience and communicate your message effectively.




Casual Events and Parties

In addition to helping businesses boost brand awareness, custom stickers are also fun for themed parties and gatherings. You can make your own stickers in minutes using a design or graphic of your choosing. Try making stickers of the bride and groom at a wedding, stickers of your friends at a birthday party, or even stickers of your dog for any reason at all. Party favors like these will have your guests talking about them all night.

 

Multiple Sizes to Choose From

We offer all kinds of fun stickers for you to personalize to your liking. Choose from over a dozen different styles of stickers with different shapes and sizes. Most of our stickers are only a few inches across, but you'll be able to customize rectangular stickers, circular stickers, and square shaped stickers. 




Stick Them to Any Surface

You can stick your rushIMPRINT personalized stickers on just about any surface. Encourage employees and customers to stick them to their office supplies, like notebooks, laptops, and binders. When your custom stickers are attached to things on the move, they act as mini billboards for anyone passing by, reinforcing your brand in their minds.